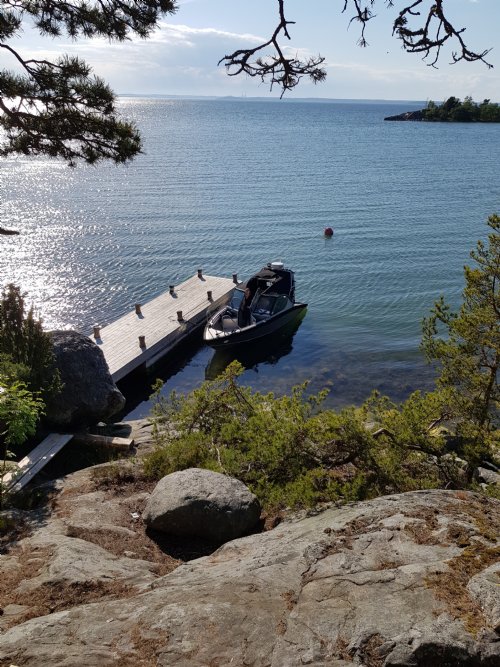 ID 2368 Norrö-Rånö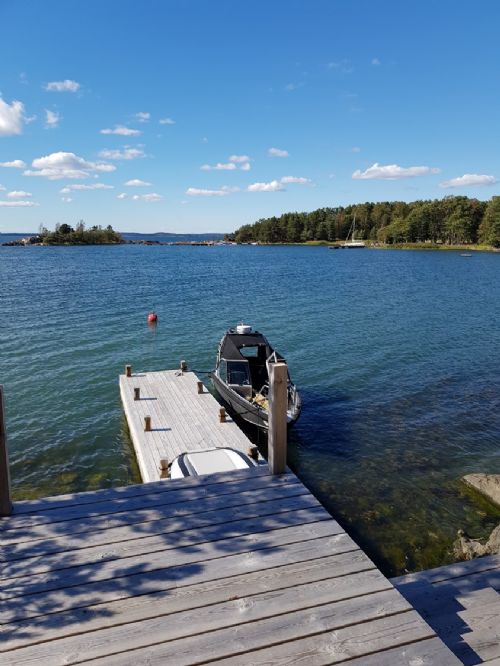 Privat brygga/ Private jetty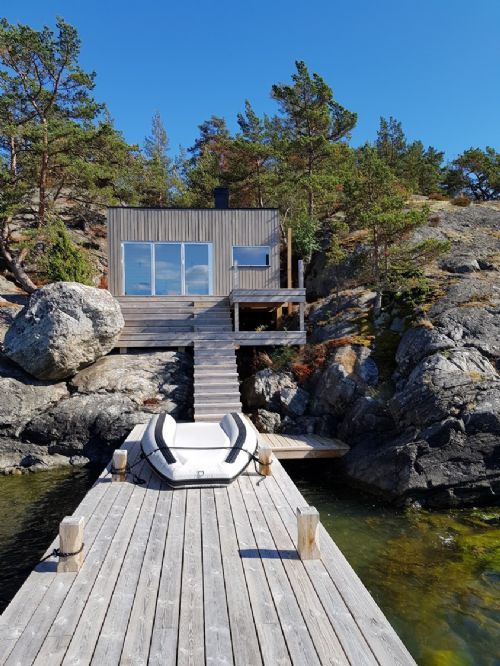 Bastuhus med relax, gummibåten kan hyras/ Sauna house and relax room, the small ribb is posible to rent extra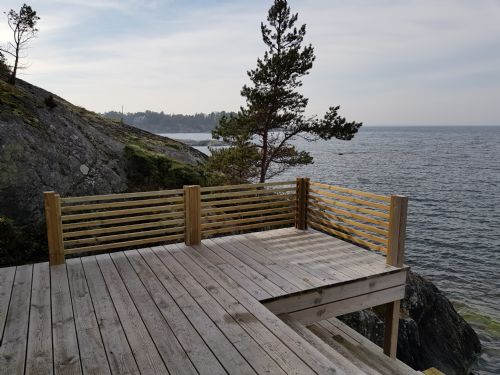 Bastudäck/ Terrace outside the sauna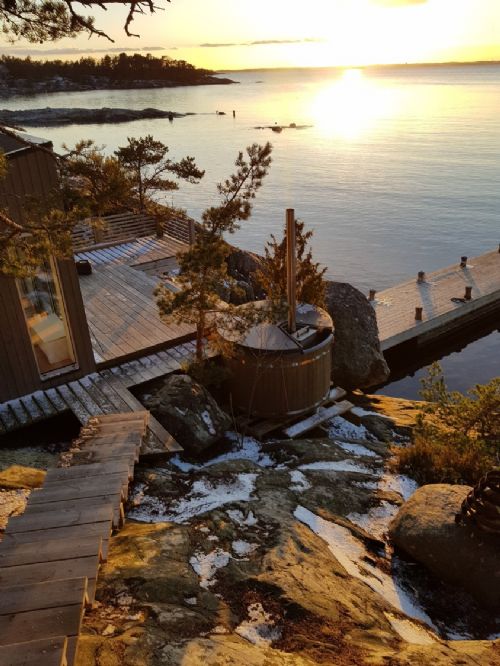 Badtunna vid bastuhuset/ / Hot tub by the sauna house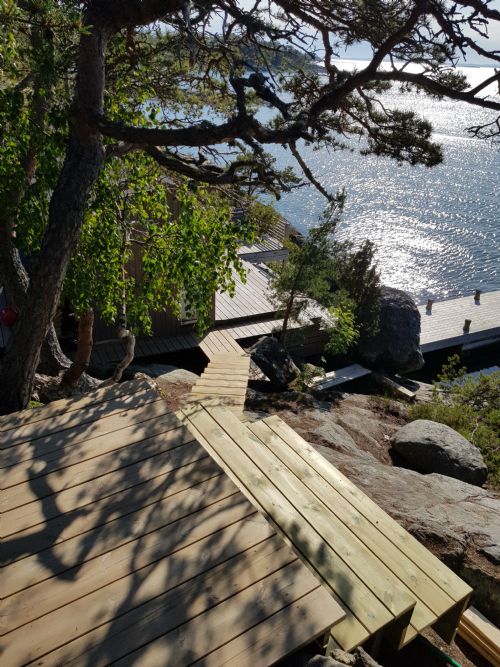 Trappor mellan brygga och huvudbyggnaden/ Stairs between the jetty and the main building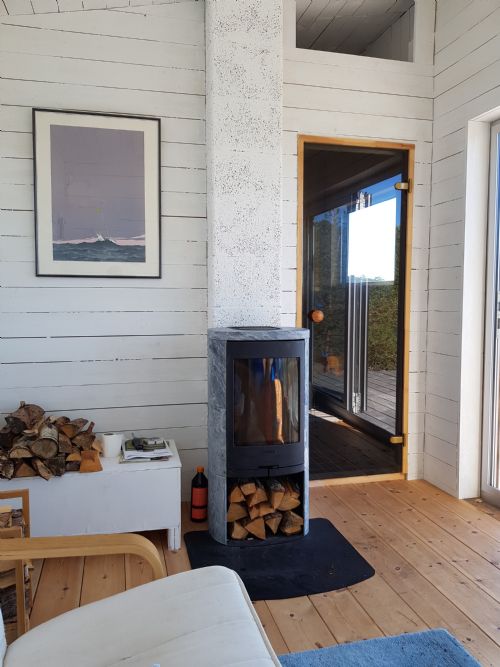 Bastuhus med relax/ Sauna house and relax room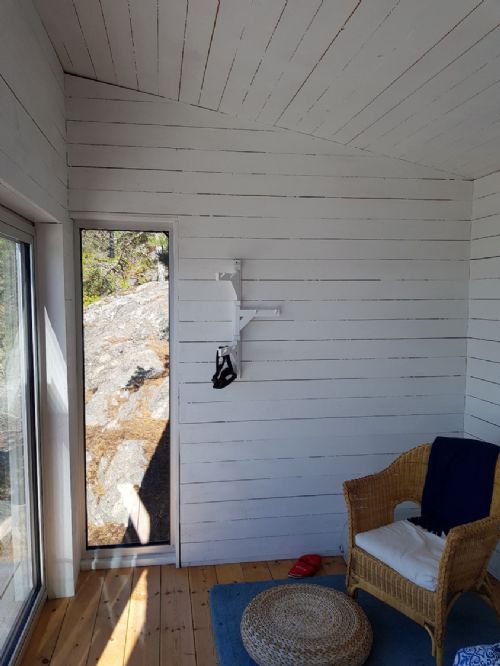 Bastuhus med relax/ Sauna house and relax room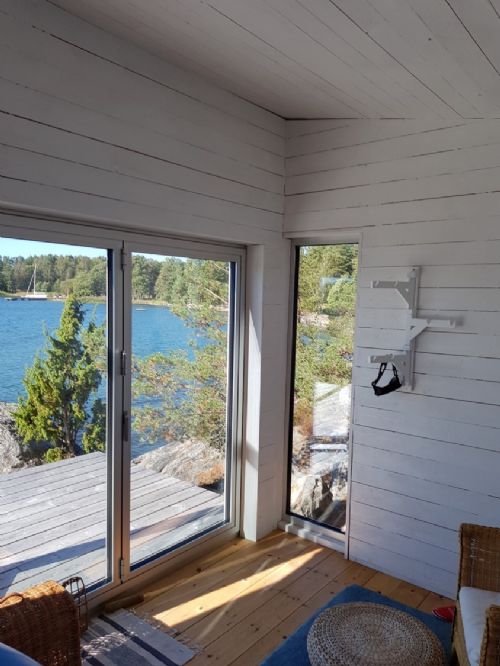 Bastuhus med relax/ Sauna house and relax room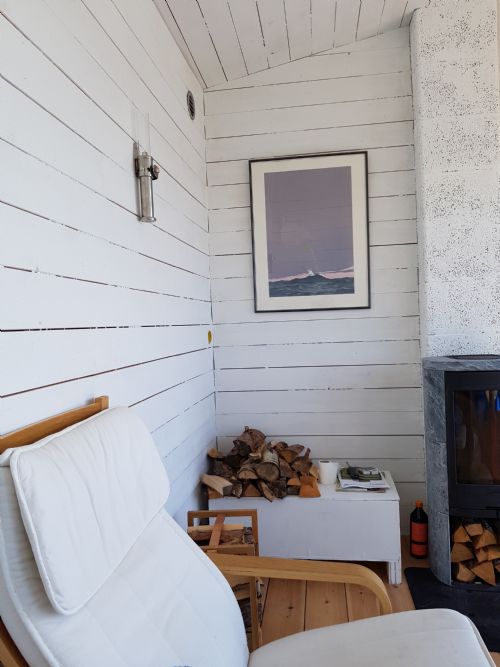 Bastuhus med relax/ Sauna house and relax room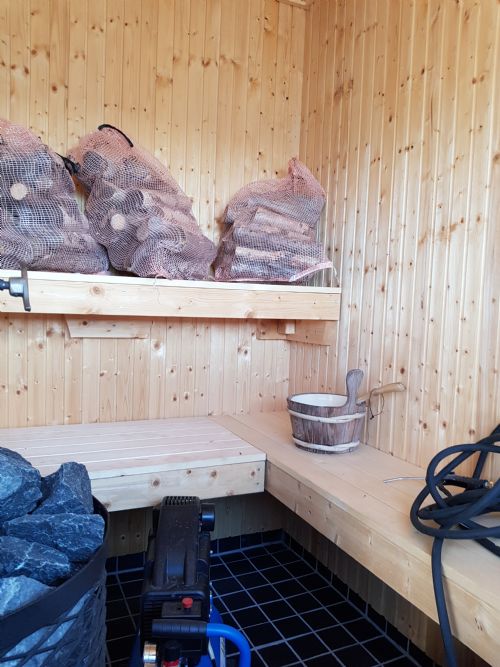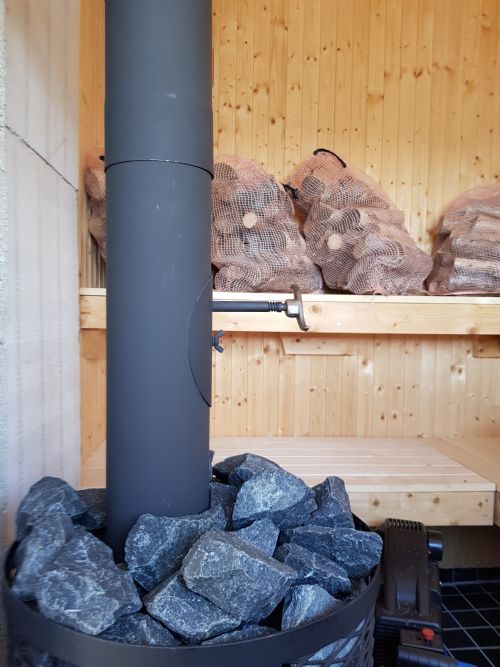 Bastu-relax/ Sauna-relax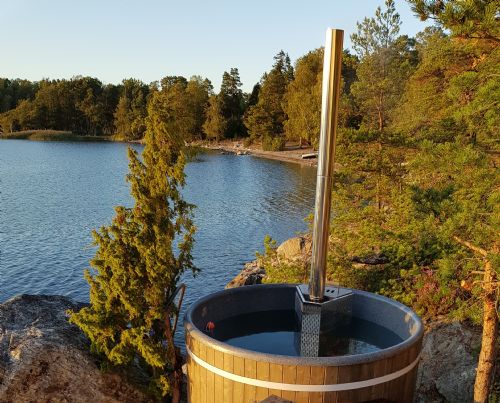 Badtunnan, områdets strand i bakgrunden/ Hot tub, area beach in the back ground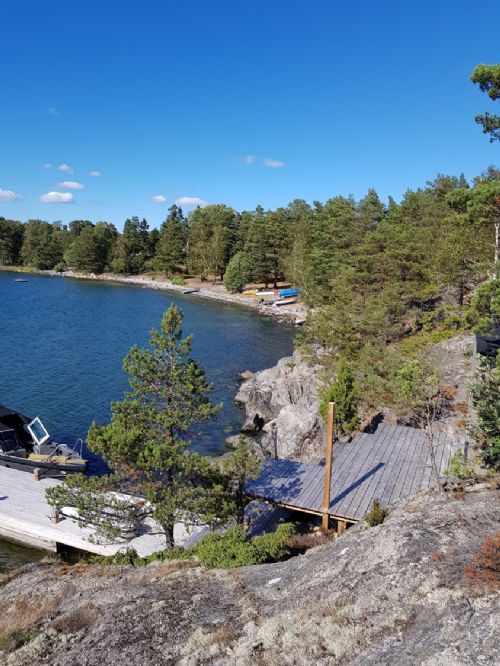 Gemensam områdes strand i bakgrunden/ Area beach in the background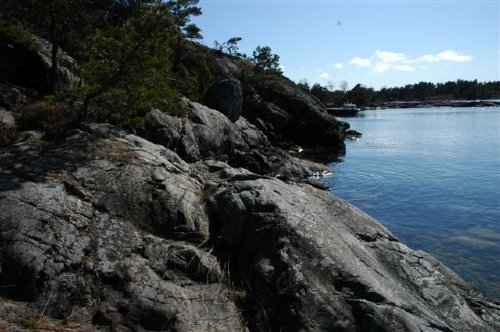 Egna klippor/ Private cliffs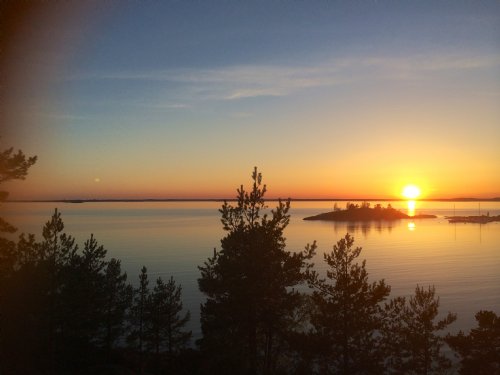 Solnedgång över Mysingefjärden/ Sunset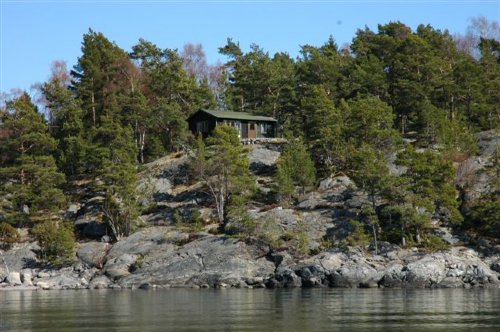 Huset från sjösidan innan bastu-relax och bryggan byggdes/ The property before sauna relax and jetty was built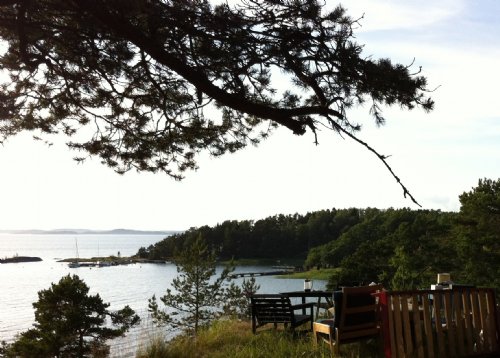 uteplats/ garden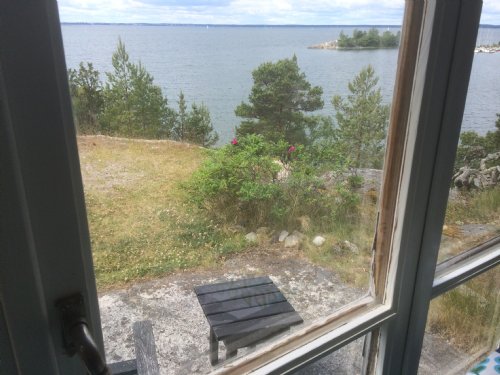 Vy från allrum/ View from the common room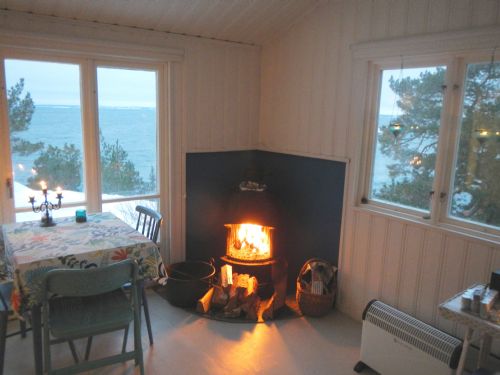 Allrum en vinterdag/ Common room in winter time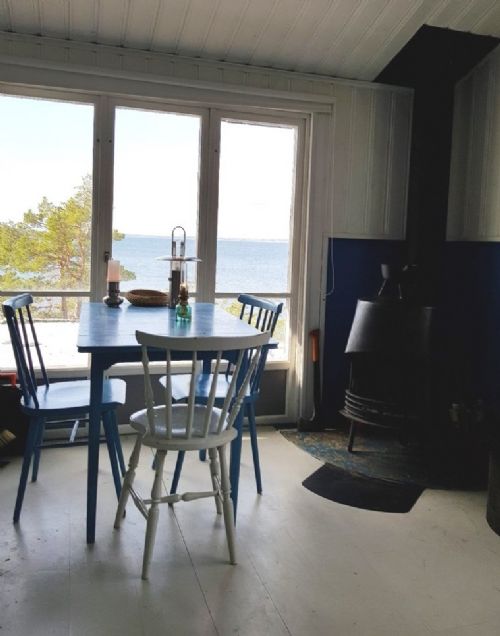 Allrum/ Common room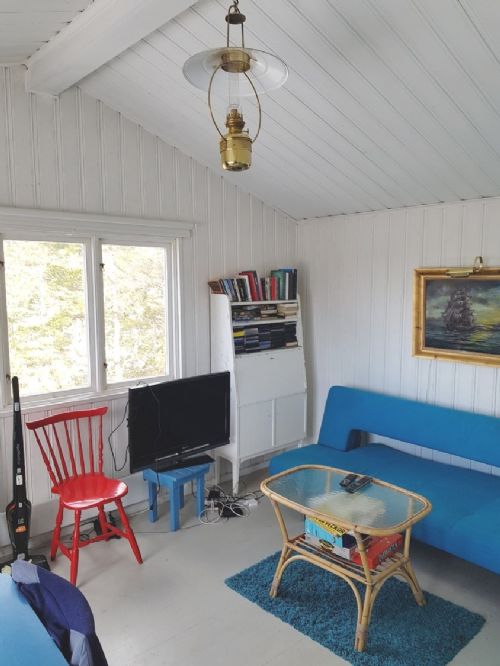 Allrum/ Common room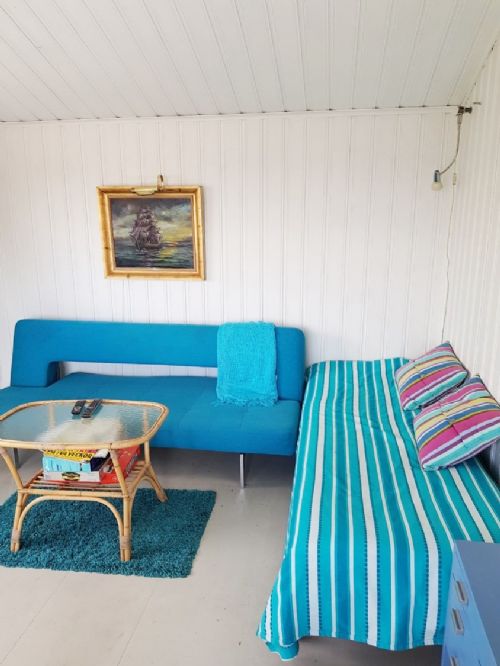 Allrum bäddsoffa+säng/common room bed sofa + bed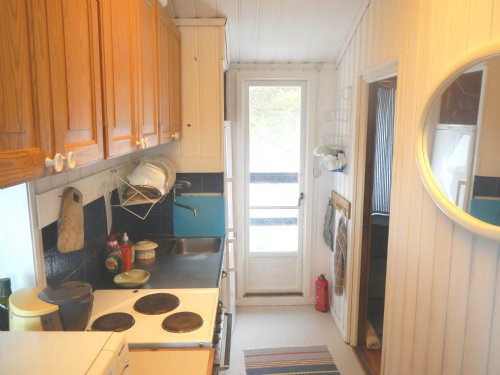 Kök/ Kitchen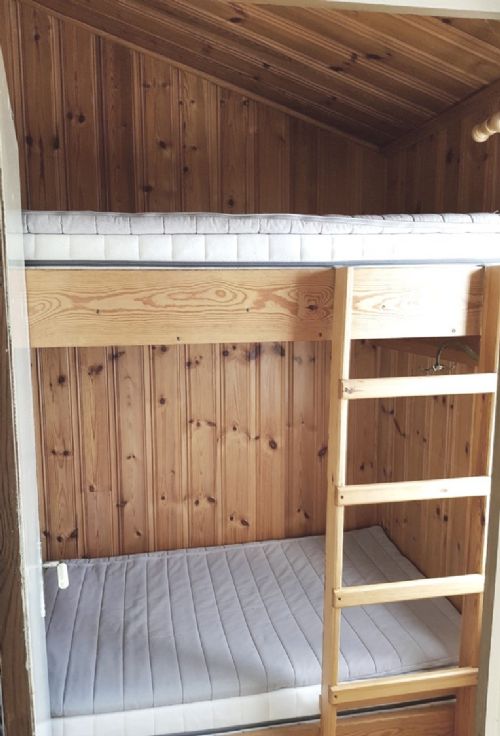 2 st sovhytter m våningssängar/ 2 cabins with bunk beds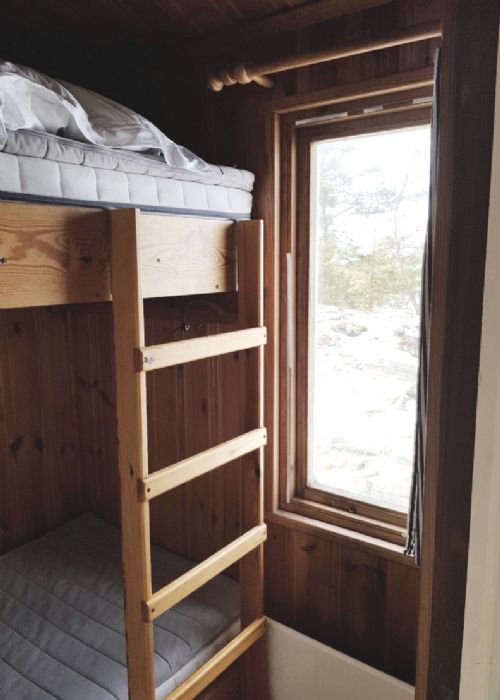 2 st sovhytter m våningssängar/ 2 cabins with bunk beds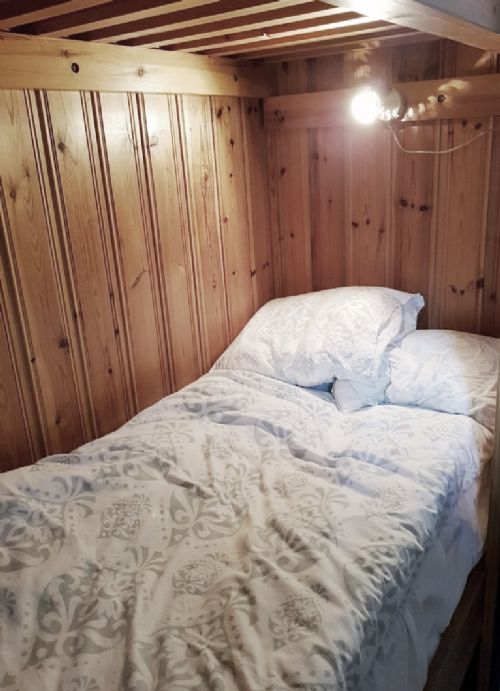 2 st sovhytter m våningssängar/ 2 cabins with bunk beds
2 st sovhytter m våningssängar/ 2 cabins with bunk beds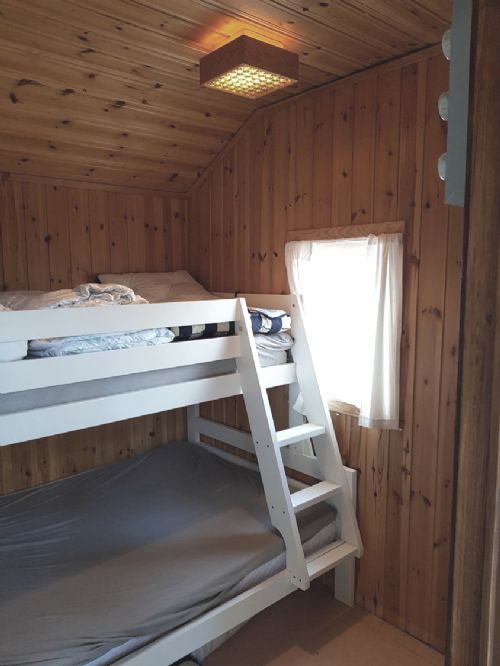 Gästrum i boden/ Guest room in separate building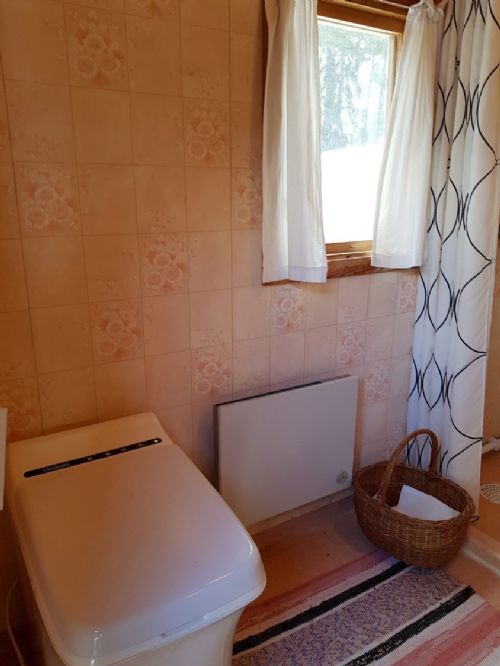 Förbränningstoa/ Bio toilett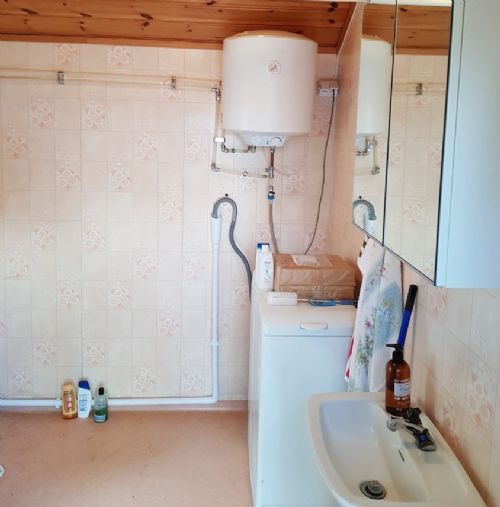 Badrum i separat bod/ Bath room in separate building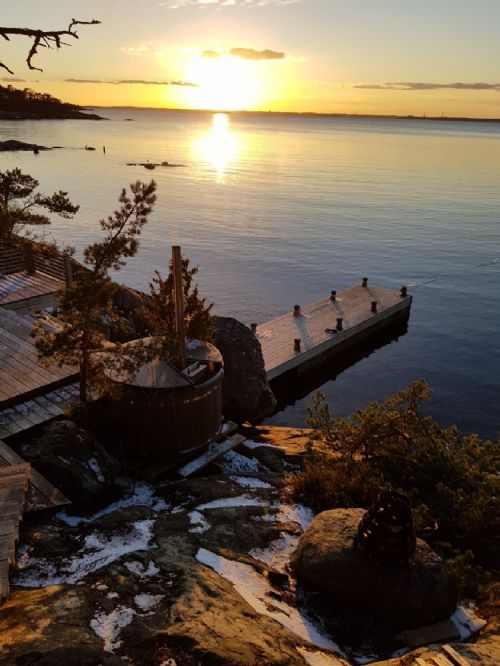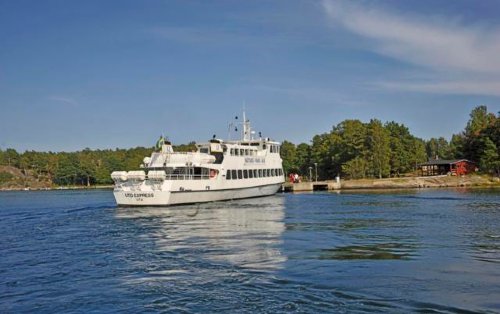 Båt till Norrö/ regular boat to Norrö
Images
Norrö Rånö
ID2368

On a 5000m2 large lake plot with breathtaking views is this archipelago cottage with a newly built sauna house, relax and jetty. The location and sunsets over Mysingefjärden are a fantastic nature experience.

---
Below the house you can swim from the jetty and the cliffs.
The main building of 30 m2 situated on a high and private location with a fantastic view.
The living room has large windows facing the sea and a cozy fireplace. In this room there is an armchair, a sofa bed (bedded approx. 120 * 200cm) and a single bed. The sofa bed is on the same Level as the single bed so they can be furnished together into a double bed.
The room also has a dining area for 4 persons.
Small kitchen with stove, oven, refrigerator and freezer.
2 small sleeping cabins, each with a bunk bed with good mattresses.
TV available but no antenna. With mobile surfing, you can stream to the computer
and connect the TV with HDMI, feel free to ask the homeowner to instruct you about this if you are not used to it.
Separate storage room near the house 10 m2 with shower and Cinderella combustion toilet and washing machine. In a second part of the shed there is a small guest room with a new bunk bed.
The main house and the shed have an older, simpler standard.
At the front of the house there is a sunny patio facing the sea. Outdoor furniture and charcoal barbecue.
NOTE! Due to the house's capacity in terms of size and load, the number of guests is recommended to be 4 and limited to a maximum of 6 people!
Newly built sauna house 15 m2 with relaxation room and wooden deck facing the sea. Jetty with bathing ladder (shallow bottom with coarse-grained sand). A few hundred meters from the house there is a sandy beach.
The island offers beautiful nature, pleasant relaxation, swimming and fishing. Norrö is part of Rånö with a nature reserve known for its diversity in bird life and fine hiking trails. A well-stocked country store and popular archipelago restaurant are also found on Rånö.
Distance from Stockholm:
About 56 km (about 45 minutes by car / commuter train to Nynäshamn. 45 minutes by Waxholmsbåt from Nynäshamn to Norrö. 5 minutes walk on gravel road from the boat pier to the house, larger box can be borrowed for luggage transport.
On request:
Departure cleaning SEK 1000 / alternatively cleaning deposit of SEK 1000 for guests who clean themselves.
Bed linen and towels SEK 150 / set
Inflatable 3.4 m (max 4-5 p) engine 6 H.K. (life jackets 50-90 kg to borrow) SEK 2,000 / week + deposit
Mooring for own boat on request. Smaller motorboat can be located at the pier.
2 older women's bikes, a 3-speed with basket (chain protection is missing on this) and one with 15 gears SEK 200 / week per piece.
Firewood for the fireplaces, sauna and hot tub can be booked and purchased at a favorable price directly through the homeowner.
WIFI; There is a mobile subscription with a larger amount of surf included. If you consume large amounts for TV and movies, online games, etc. you can buy extra or bring your own surf.
Transport to the island with the owner's private motorboat can be arranged for a fee if the guest cannot fit in the regular boat's tours. About 20 minutes crossing.
NOTE: The plot is hilly with slopes. Therefore not suitable for families with small children.
Show on map
13.500 kr-14.900 kr
FACTS
Type of house
Holiday Cottage
Standard of building
Good homes standard
Decoration standard
Good homes standard
Water
Hot and cold running water
Total number of rooms incl. kitchen
4
BEDROOMS
BATHROOM
KITCHEN
Stove
Electric cooker and oven
EQUIPMENT
Internet
Yes/Mobile broadband
SURROUNDINGS
Site
Island by regular boat services
Dist to regular boat
400 m
Click on planned week
| | | | | | |
| --- | --- | --- | --- | --- | --- |
| | JUNE 2021 | JULY 2021 | AUGUST 2021 | SEPTEMBER 2021 | |
Rated

4

/5 based on

1

customer reviews