---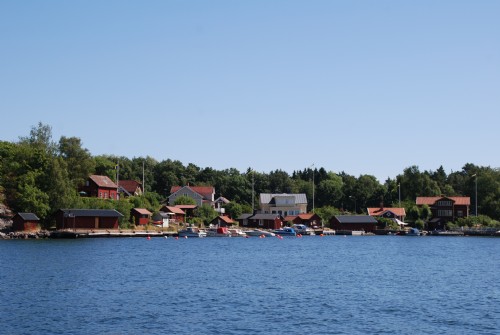 About Stockholm Archipelago
Here we have gathered information about the archipelago as part of our personal care for you as our guest. We want you to feel well prepared ahead of your holiday in the archipelago.
Please click on each of the texts to read more about the areas, where we have houses for rent;
Värmdö, Ljusterö, Dalarö-Ornö, Tyresö, Nacka, Rindö, Furusund and Norrtälje.
History
Stockholm Archipelago, with it's 30 000 islands and scerries, is a unique vacation paradise. It started rising out of the sea about 800 million years ago and since then a number a influential factors, like the inland ice, the coastal climate, agriculture, the people that lived here, have all helped shape a unique environment.
The archipelago population has for centuries had to earn their living by being very flexible, like jack-of-all-trades. Small-scale farming and fishing was common, but there was also mining and incomes from shipping/navigation.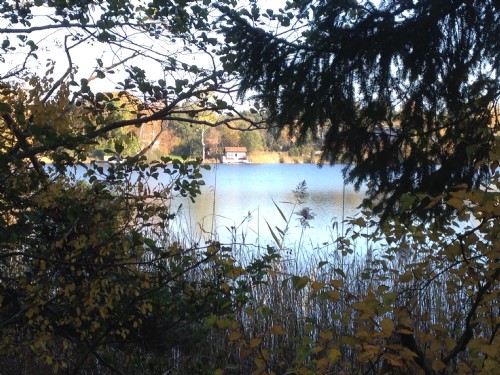 Earning a living was always hard, so when the Stockholm citizens started to visit the archipelago in greater numbers for recreational purposes at the end of the 19:th century/beginning of the 20:th century, it became a new and much welcome earning opportunity for the local inhabitants to offer goods and services to these early tourists. Especially in the early 20:th century there were steamboat ferry jetties in almost every bay and boarding houses as well as spa hotels and gorgeous summer villas were built to accommodate the upper class and the wealthy middle class summer visitors. Ever since then the archipelago has been a much appreciated area for recreation and tourism, yet without being overly exploited. Tourism is kept at a small scale and there are still large unexploited natural areas.
There are many summer homes in the archipelago, most located in the geographic middle, in cottage areas with their own beaches and nature around the corner. There are bridges or ferries connecting the larger islands along the coast to the mainland. Many islands further out also have ferry connections, but there are also smaller islands where you need a boat of your own or a boat taxi to get there. During winter, transportation can be arranged through hovercraft or helicopter when the ice prevents the ferries from running.
Activities
There are many nice activities to enjoy, like sunbathing, bathing, fishing, bird-watching, sailing, canoeing, which can be done with or without a guide. There are many suitable activities both for adults and children. Several islands have bike rental opportunities.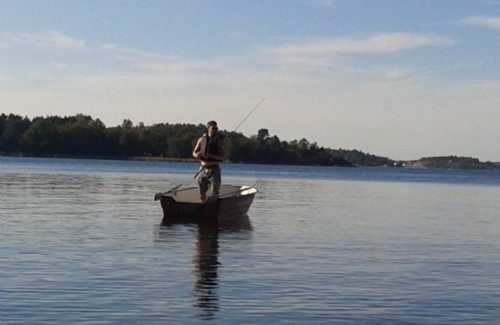 The best means of transportation in the archipelago is boat, either your own or the regular ferries. The many islands all have different character and are well worth visiting. If you wish to paddle canoe, there are several rental opportunities. There are also a few possibilities to rent motor or sailing boats. Some of our house owners can also offer rental of boats, bikes etc.
Sport, exercise and health care; here you'll find good conditions to get started and keep your body fit during the vacacation.
Nice biking, walking and hiking trails, football fields and tennis courts can be found locally in most areas. Indoor pool, gyms, yoga, SPA et c. is usually availalble at central villages/towns. There are many good golf courses, usually with a good international standard. Several riding stables arrange riding tours and give private lessons. A different and exciting activity is the snorkelling trail that was recently opened at the Björnö reserve, Torpesand, Ingarö. It's open for everybody, free of charge. The trail is set 2-3 meters under the water surface and there are information signs at the sea floor with marine environmental details. A rope at the sea floor will show the way and all you need is a snorkel and a dive mask. There's another snorkelling trail at Nåttarö.
Apart from enjoying the natural surroundings, you can find many outing goals of historical interest and cultural activities such as musical performances, galleries and museums.
The restaurants are generally quite good, with a high quality standard and usually placed in lovely surroundings with jetty- and/or beach location and quite often with musical performances. The farm stores are popular to visit, with their range of local and often organic produce.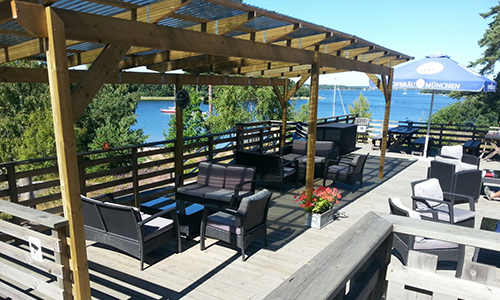 In Sweden we have "Right of public access". You can freely stay outside in the woods and fields, take care to enjoy nature. In the woods you can meet many exciting animals such as squirrels, deer, elk, fox and there is only one worm to be careful about and that's the hug. A significantly smaller animal to pay attention to is the tick. It occurs throughout the archipelago. Please check your vaccination in good time and make sure you have not got a tick on you.
It's well worth visiting the archipelago all seasons, to enjoy the silence and the calm that comes after the summer guests have left. The autumns are usually very mild and there are berries and mushrooms to be picked in the forests. There are also many nice winter activities, as sledding, skating and cross-country skiing. Spring is wonderful, with the all the flowers and the returning birds. You can actually bathe all the year round, not just in summer. There are special places open to the public with saunas and adjacent holes in the ice where you can go swimming. Please note that all summer activities are not available after the end of the summer season. There's service all year round at the largest islands, but in the smaller or more remote areas, you need to check with each separate company for availability.
We are happy to help you with this information!