ID 2825 Fiskeudden Smådalarö
Lilla huset/ Smaller house OBS! Trädäck renoverat, lusthus borttaget. Note! Wooden deck is renovated. Gazebo removed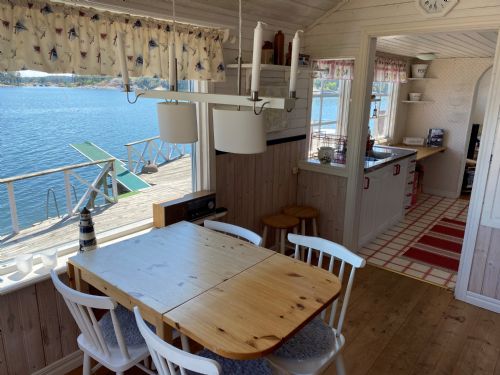 Lilla huset/ Smaller house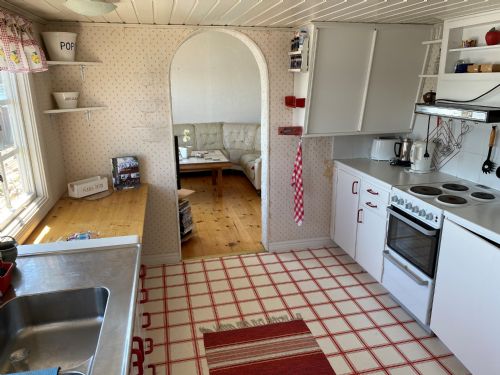 Lilla huset/ Smaller house
Lilla huset/ Smaller house
Lilla huset/ Smaller house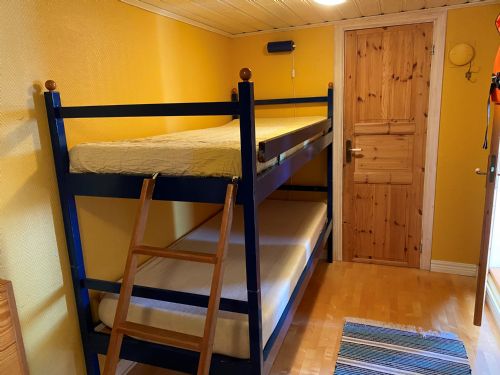 Lilla huset/ Smaller house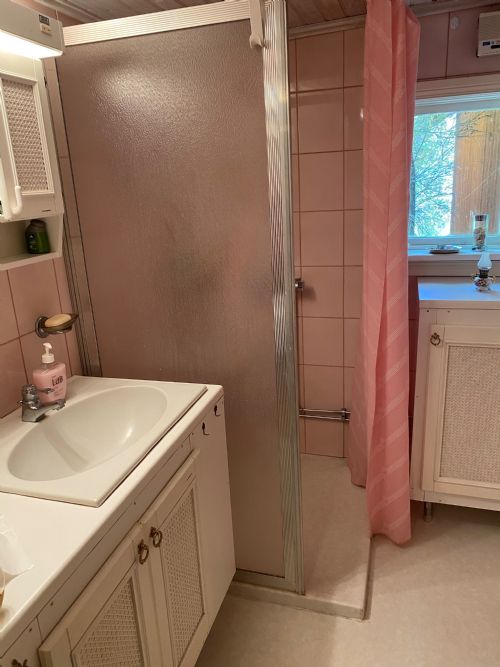 Lilla huset/ Smaller house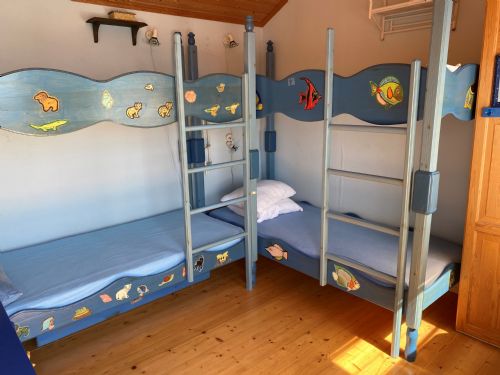 Lilla huset/ Smaller house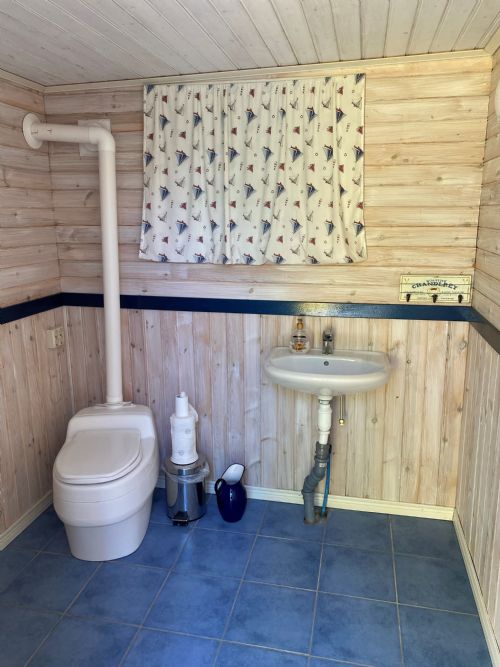 Lilla huset/ Smaller house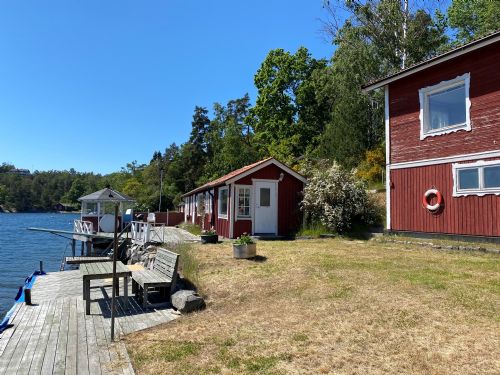 Lilla och Stora huset OBS Trädäck renoveras, lusthus borttaget. Note! Wooden deck is being renovated. Gazebo removed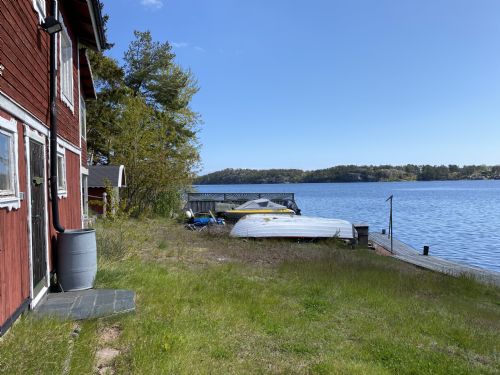 Stora huset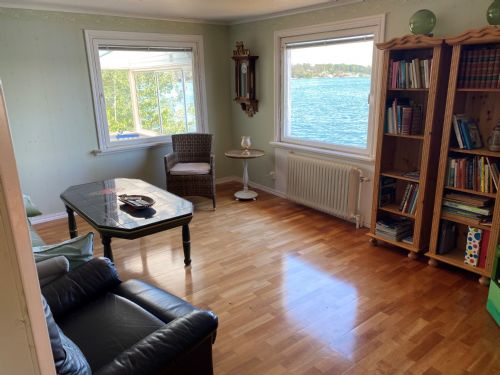 Stora huset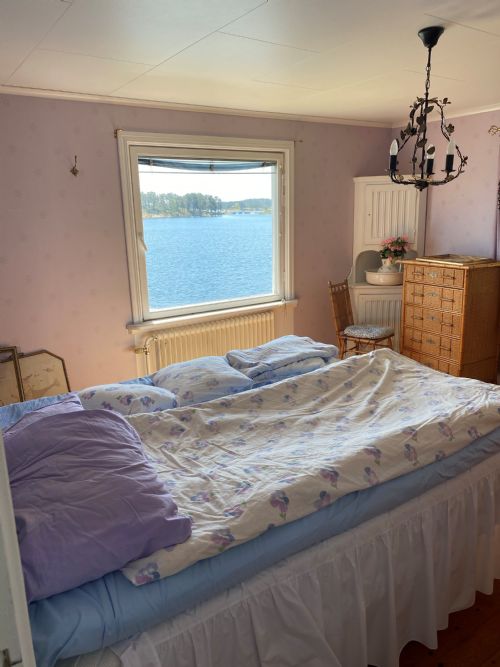 Stora huset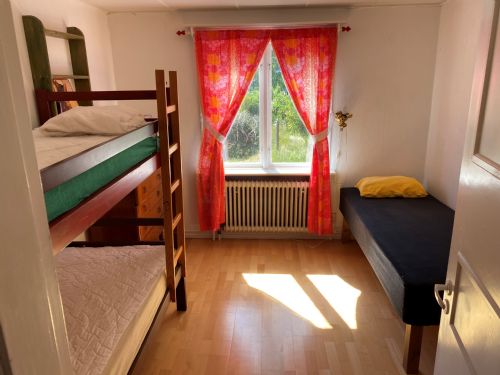 Stora huset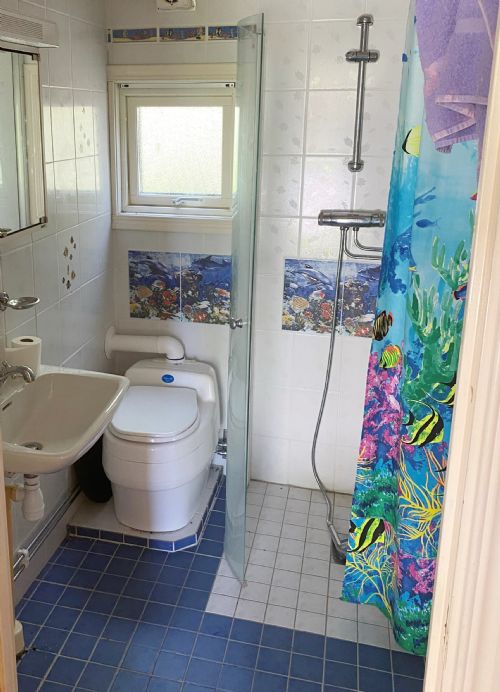 Stora huset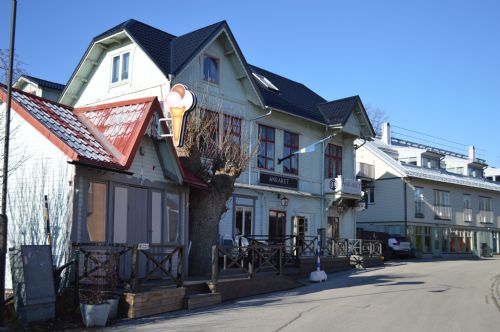 Dalarö by/ Dalarö village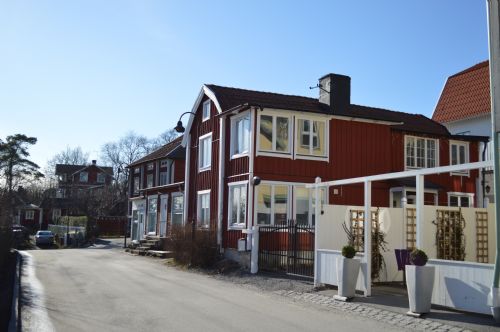 Dalarö by/ Dalarö village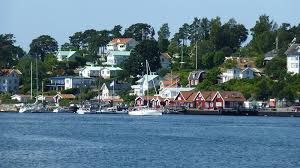 Dalarö från sjösidan/ Dalarö from the sea
Images
Fiskeudden Smådalarö
ID2825

The large south-facing lake property with 2 complete cabins offers accommodation for 2 families. The site at Telegrafberget has a wonderful and completely undisturbed view of Djupviken and Jungfrufjärden.

---
Here you live in an absolutely prime location with regard to archipelago views. At the dock there is space for your own boat. There is also a swimming ladder and trampoline. No beach. The weather-beaten but charming houses are just a few meters from the waterline with a generous wooden deck outside. Car parking is available on the upper part of the plot with stairs down to the houses. When you come down the stairs, the feeling of privacy and archipelago is overwhelming as a whole other world.
The smaller cottage has a living room, kitchen with dining area, double bedroom 160 * 200 cm and a second bedroom with single bed 90 * 200 cm and bunk bed. Bathroom with shower, separate toilet with entrance from the outside. Glazed outdoor room with seating for 8-10 people. NOTE The TV lacks channels DVD and various movies are available.
The second cottage has a family room, kitchen with dining area and 3 bedrooms; one with double bed 160 * 200 cm and two with bunk beds.
The cottages have good functionality and maintain a good standard in terms of cleanliness, the interior is older and the weather-beaten exterior needs maintenance that will be remedied gradually.
The plot is about 3000 m2 and consists almost exclusively of mountains and trees. There is a small lawn in front of the big house.
There is a glassed-in patio that can seat 8-10 people when looking for wind or rain cover. There is also outdoor furniture on the dock deck for 10 persons.
NOTE. The house has its own well, important to be careful with the water consumption. Water quality can sometimes vary due to weather conditions.
The parking is at the top of a mountain (the Telegraph Mountain) and the cabins are on the waterfront, so it's a relatively steep road to walk. A large part is a newly built wooden staircase that runs along the mountain, but also a somewhat sloping natural staircase that ends with a concrete staircase. It is possible to get down a stroller but then you should be two to be able to help lift in certain places. The plot is not toddler friendly as it mostly consists of mountains and is quite steep. The accommodation is not suitable for those who have difficulty walking.
At Smådalarö Gård (about 3 km) there is Smådalarö Krog - Brasserie & Bränneri Here you eat good, well-prepared food. From the tavern and the outdoor dining area you have fantastic views of beautiful Hemviken. Sometimes events and music are offered.
At Dalarö Gård there are also golf course 9 holes, kayaks and padel.
Dalarö is a unique area with an exciting history. In the mid-1800s, Dalarö got regular steamboat traffic with the capital and developed into a popular seaside resort for wealthy Stockholmers who had the chance to build beautiful summer villas. Here are many historical sites and picturesque and beautiful buildings to enjoy.
In Dalarö village (about 3.5 km) there are shops, cafes and outdoor restaurants, bakery, ice cream bar, delicatessen, vegetable shop. At the square there is a well-stocked grocery store (ICA). Down at the harbor (4 km), boats go to Utö and Huvudskär, as well as the car ferry to Ornö.
In Dalarö marina Askfatshamnen (about 3.5 km) there is a restaurant, mini golf, bicycle and kayak rental. And motorboat rental (Marindepån Dalarö).
About 5 km from the house is the Swiss bath with a wonderful shallow sandy beach. At this popular beach, the water is often warm. A long jetty leads into the water and at the beach there is a kiosk and toilets as well as a large parking lot.
About 10 minutes by car is Sandemars Nature Reserve at Sandemars Castle. The reserve is known for its rich bird life and is well-visited by birdwatchers, diverse agricultural landscapes, natural pastures, extensive meadows, orchids and king-bed lilies.
Distance Stockholm about 48 km (about 50 minutes by car), alt. commuter train to Haninge + bus 839.
Mandatory departure site SEK 1800
On request:
Bed linen and towels SEK 150 p.p.
Your own pets 500 SEK each/week after house owner's approval
Show on map
FACTS
Type of house
Holiday Cottage
Standard of building
Simple
Decoration standard
Simple
Total number of rooms incl. kitchen
9
BEDROOMS
BATHROOM
KITCHEN
Kitchen
Kitchen with dining area
Stove
Electric cooker and oven
EQUIPMENT
SURROUNDINGS
Terrace
Glasscovered terrace
Site
Island with road access
Dist to golf course
1,5 km
Rated

3.19

/5 based on

4

customer reviews