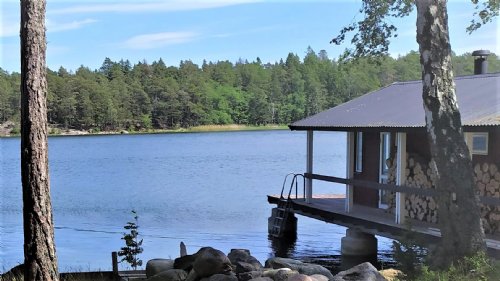 ID 2946 Västerljung Trosa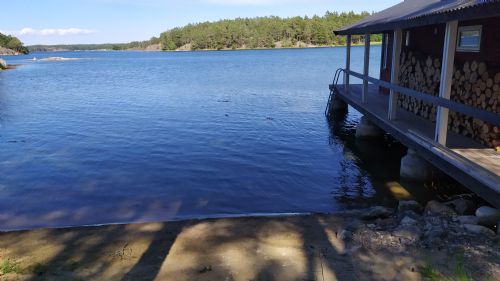 Privat strandlinje / Private beach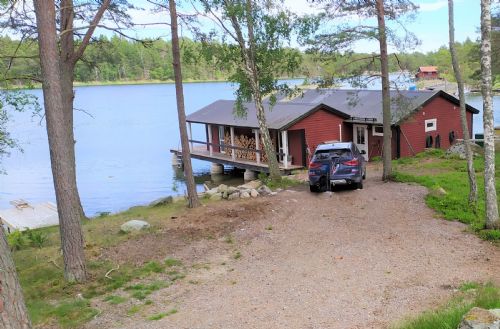 Sjöstuga och båthus/ Beach house and boat house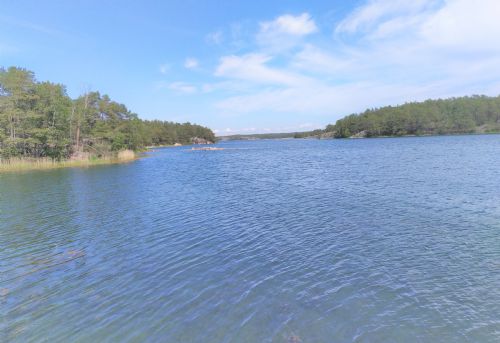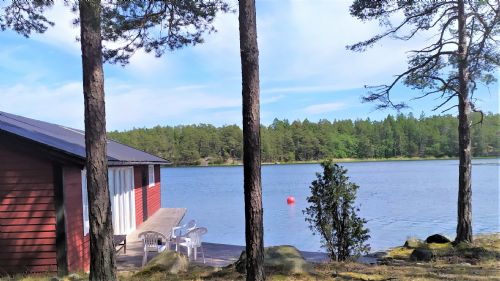 Sjöstugan/ Beach house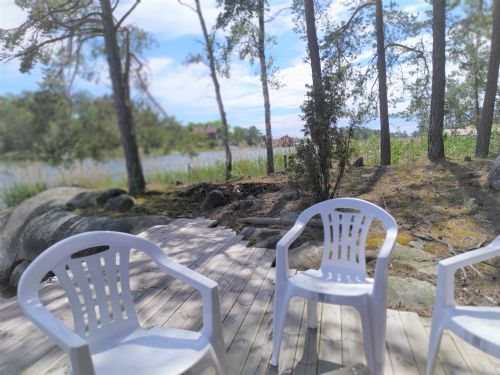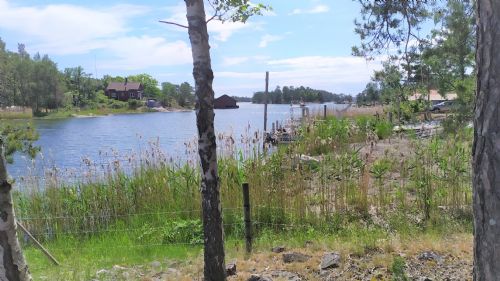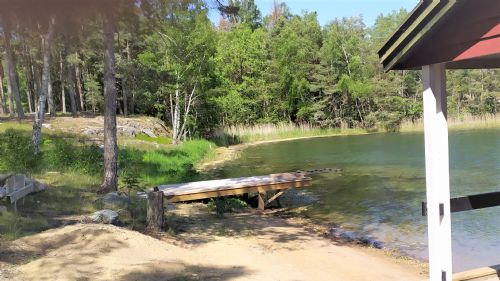 Sjöstugan/ Beach house
Sjöstugan/ Beach house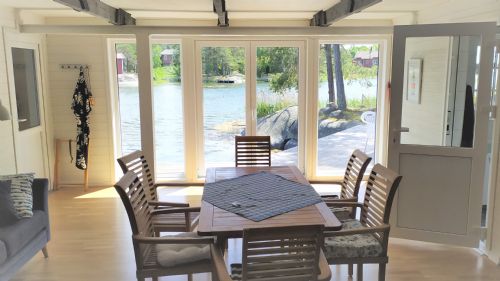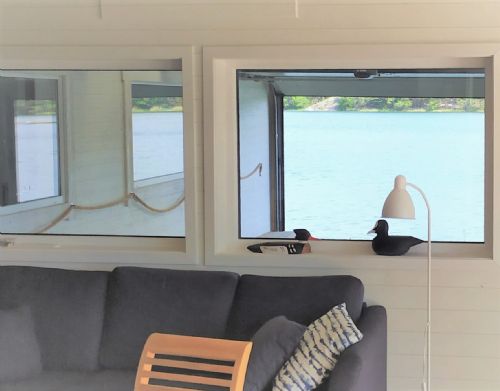 Sovrum 1/ Bedroom 1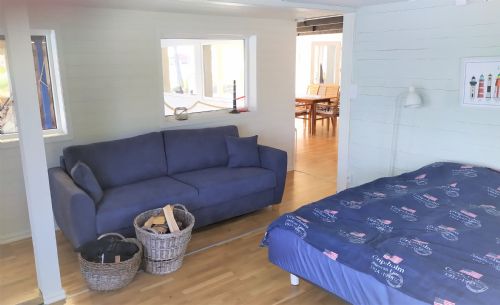 Sovrum 1/ Bedroom 1
Sovrum 1/ Bedroom 1
Sovrum 1/ Bedroom 1
Sovrum 2/ Bedroom 2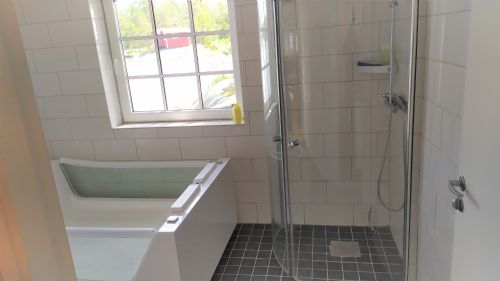 OBS! Bad ej i bruk/ Bath tube not in use, limited water!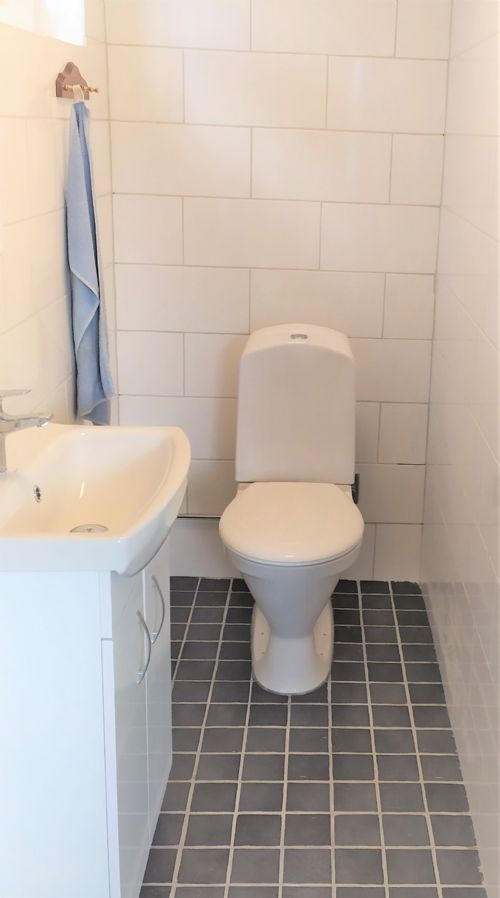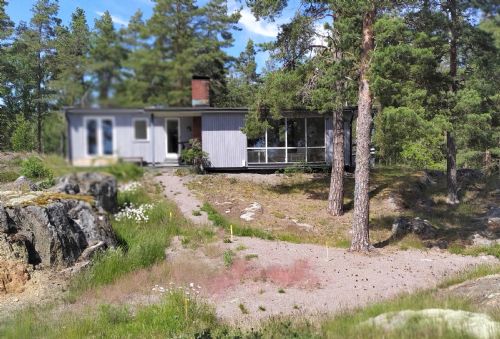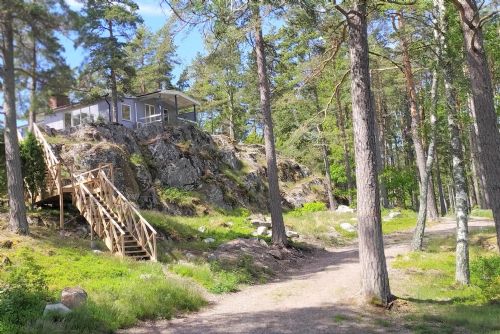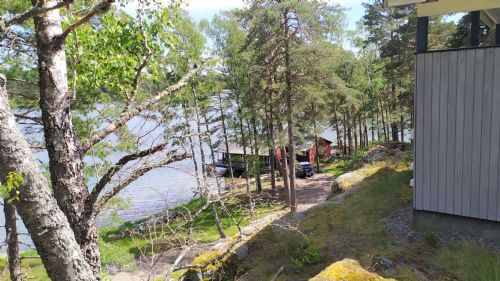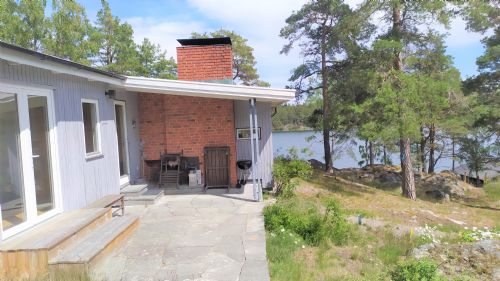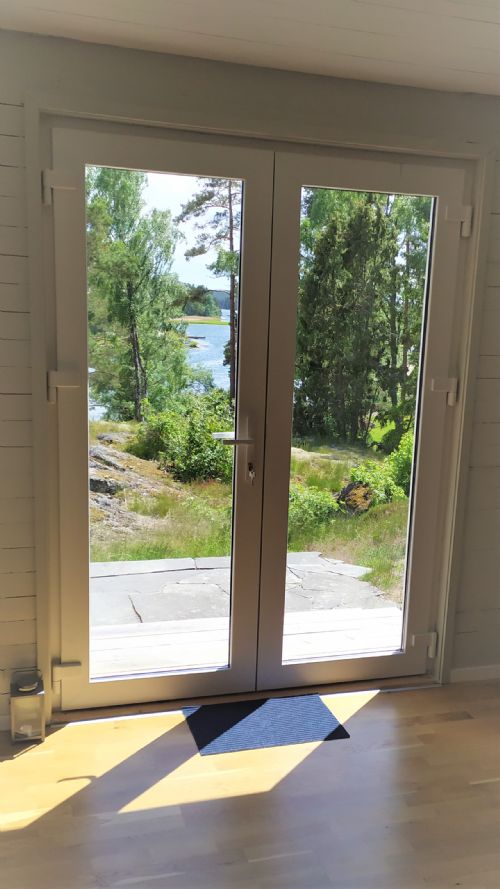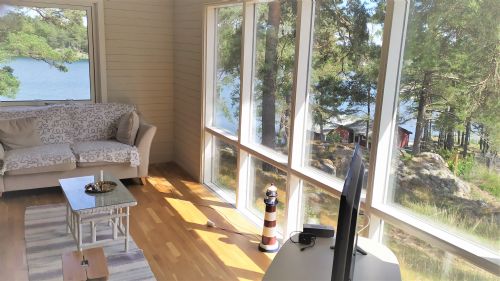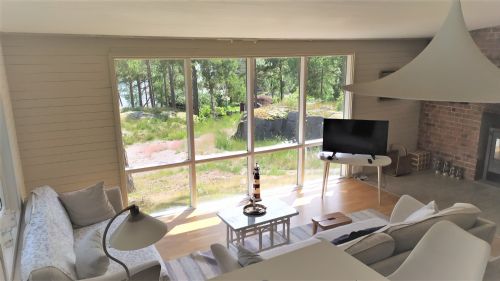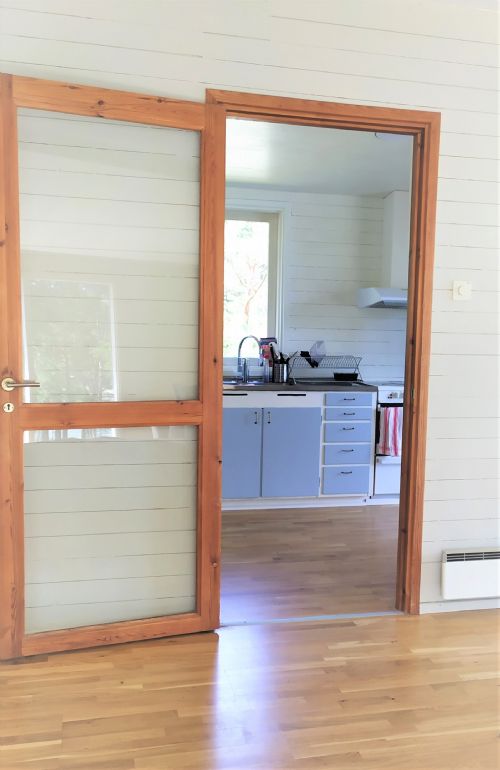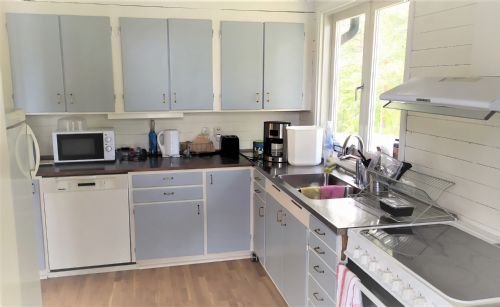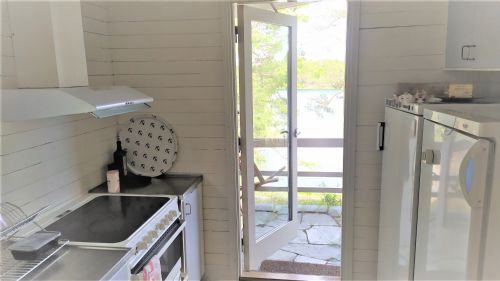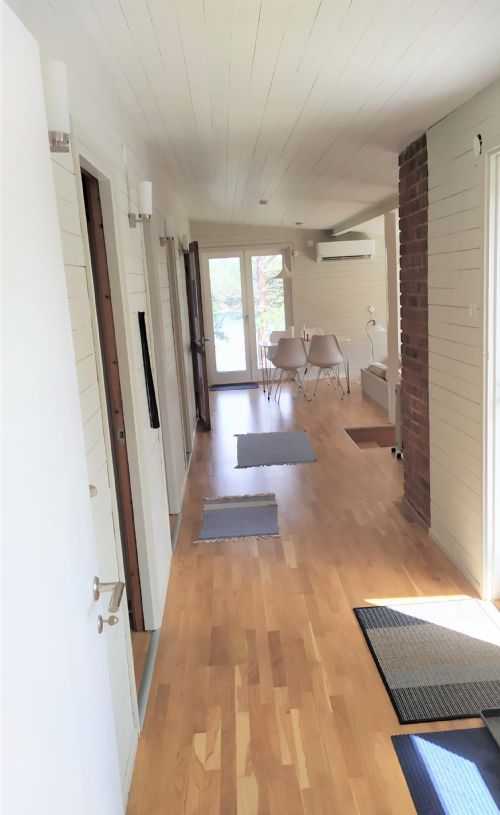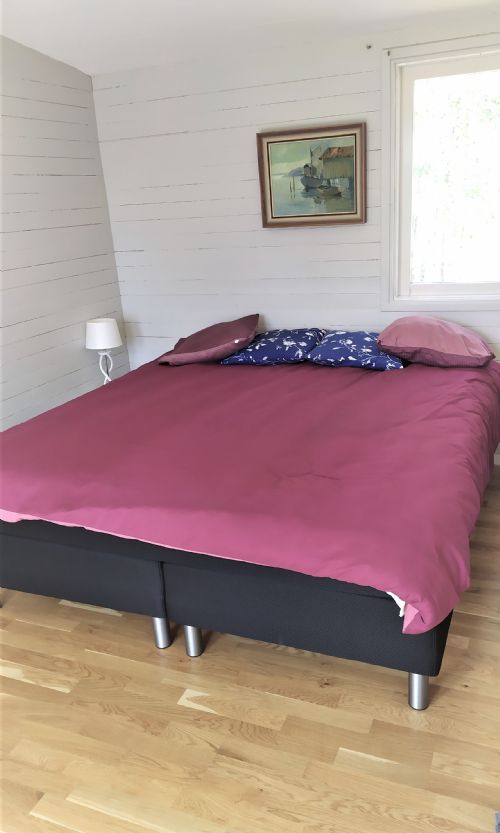 Sovrum 1/ Bedroom 1
Sovrum 2/ Bedroom 2
Sovrum 3/Bedroom 3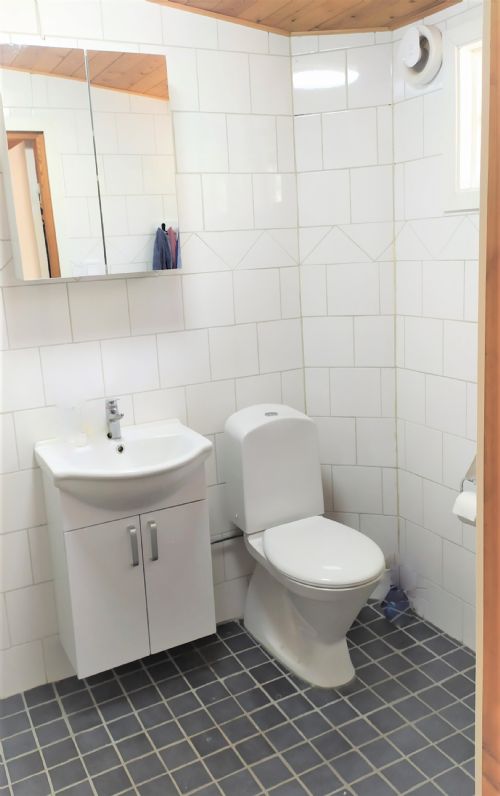 Images
Västerljung, Trosa
ID2946

Large sea property with two residential houses, boat house with sauna, own beach and jetty about an hour south of Stockholm near the picturesque small town of Trosa. Fits two families!
The property is rural and relatively secluded with 9,000 m2 of land and water.

---
Main building 80 m2 with wonderful sea view. Large bright living room with panoramic window facing the sea, fireplace and exit to the balcony. It accommodates both a dining area and a sofa area with TV. Well-equipped work kitchen with direct access to the balcony. Bathroom with shower and wc.
3 bedrooms; one with a double bed and two with single beds.
Two terraces, partly covered with dining area and barbecue.
The lake cottage is also 80 m2. This house is part of the boat house, you can't live closer to the sea than this!
Living room with panoramic glass wall facing the sea and glass doors out to the bridge deck, dining table and sofa bed (2 beds). Smaller kitchen, bathroom with shower (bathtub cannot be used due to risk of water shortage) and wc. 2 bedrooms; A large one with a double bed, sofa and fireplace, a second with two single beds.
Patio with chairs, dining table and a barbeque on the bridge deck.
Electric sauna is in the boathouse, bridge deck with bathing ladder.
Very large lake plot, of which approx. 6000 m2 land area and 3000 m2 water area. Private jetty and small sandy beach. Canadians and rowing boat with 6 H.K engine can be rented from the owner.
The nearby and charming small town of Trosa with beautiful older buildings has small shops, cafés and restaurants along the Trosa River and a port by the Baltic Sea. There is also mini golf, tourist information and the sightseeing train Blue Train. Of course, there are also services such as a grocery store, liquor store, pharmacy and health center, etc.
More pleasant excursion destinations are, for example;
- Bergs Gård with a cozy cafe/restaurant. Fun for children, sometimes pony rides are also
offered.
- Nynäs castle 20 km, beautiful surroundings, cozy café, nice for children with swimming at
Sandviken's campsite and fun playground.
- Tullgarn Castle 23 km.
-The Stendörren nature reserve is in the same direction as Tullgarn castle (30 km), very
beautiful and easily accessible fine hiking trails.
- The Sörmlandsleden is also relatively close for those who want more hiking options.
The nearest center is in Vagnhärad, where there are also pharmacies and slightly simpler restaurants and cafes and gas stations. There is no service in Västerljung.
Please note: Max 8 persons per booking
Mandatory departure cleaning SEK 2,400
Linen and towels are brought by the guests themselves.
Wood for the fireplaces is included.
Internet: Fiber is available in the main building, router in the boathouse.
On request:
Canoe SEK 500/week
Rowing boat SEK 1,000/week
4 life jackets for adults are available
Preferably multi-week bookings v 28-32.
Important to use water sparingly.
Show on map
FACTS
Type of house
Holiday Cottage
Standard of building
high standard holiday home
Decoration standard
Good homes standard
Total number of rooms incl. kitchen
6
BEDROOMS
BATHROOM
KITCHEN
Kitchen
Kitchen with dining area
Stove
Electric cooker and oven
EQUIPMENT
TV
Channel Supply Standard
SURROUNDINGS