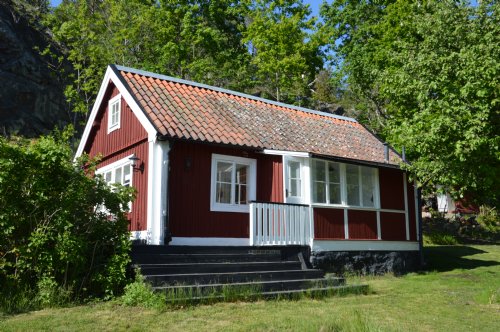 ID 2941 Beatelundstorpet Tjustvik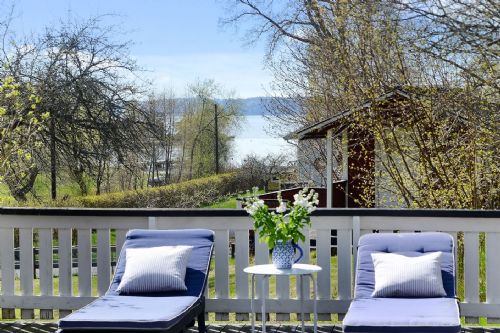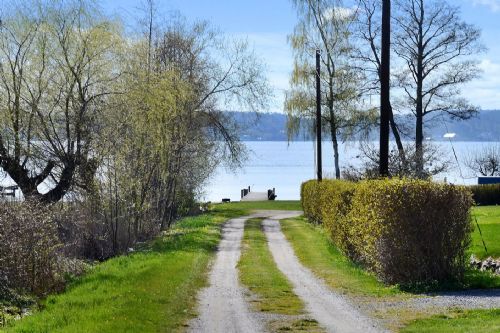 Privat brygga som delas med grannar/ Private shared jetty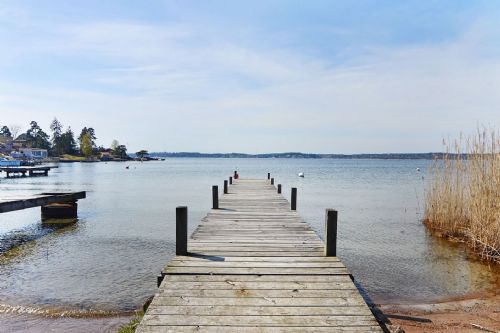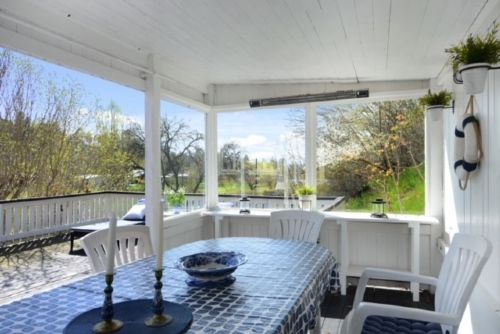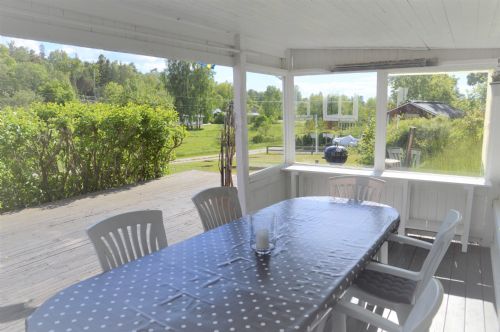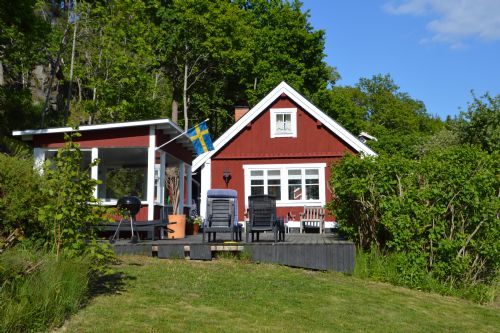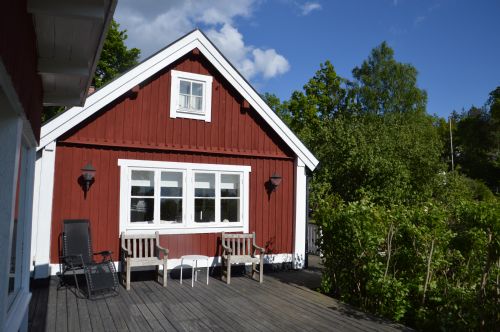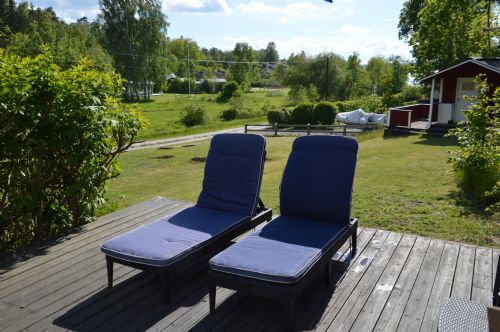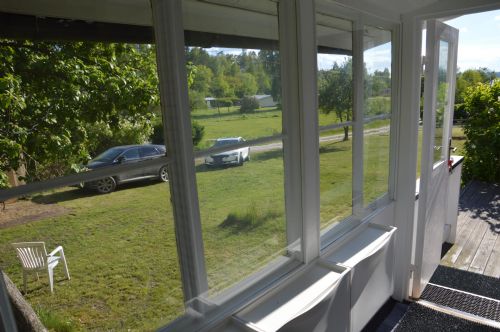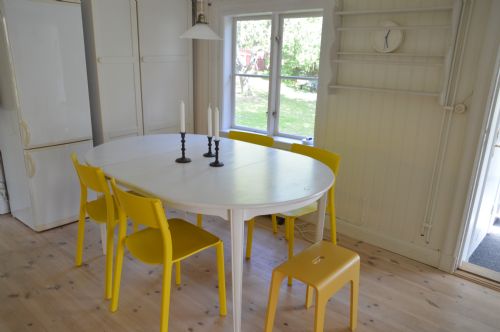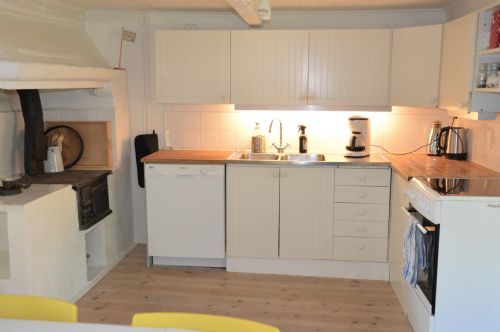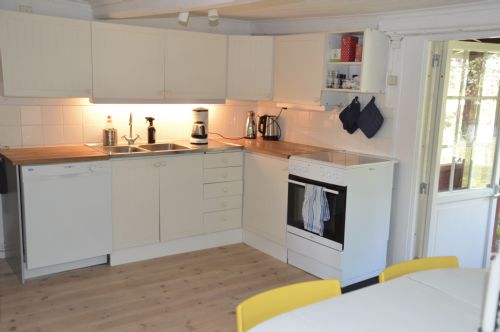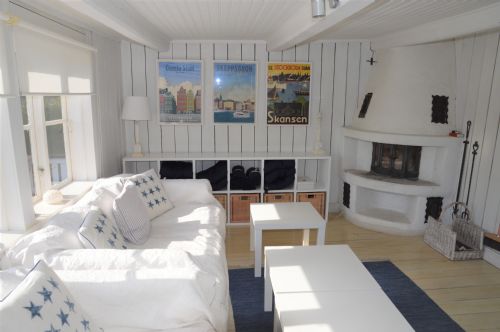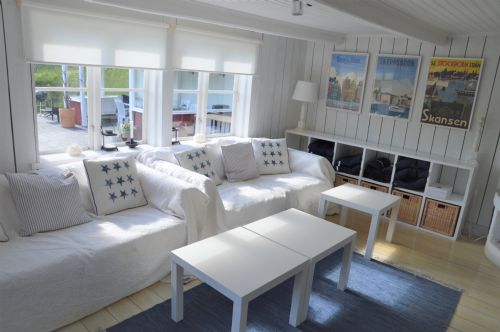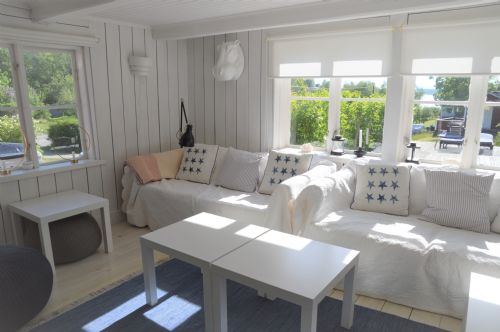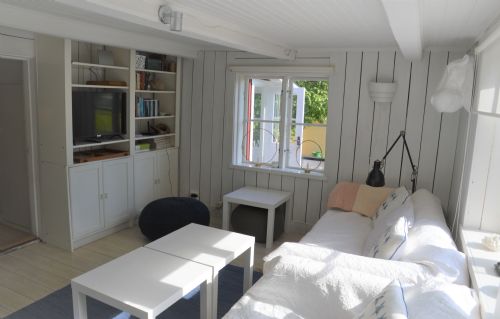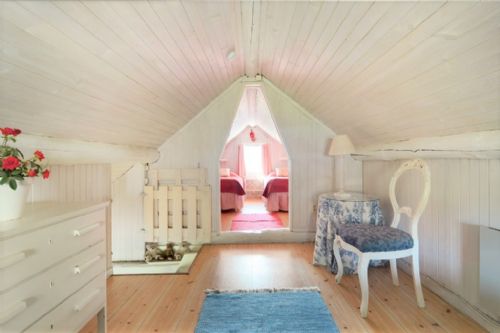 Övervåning/ Upper floor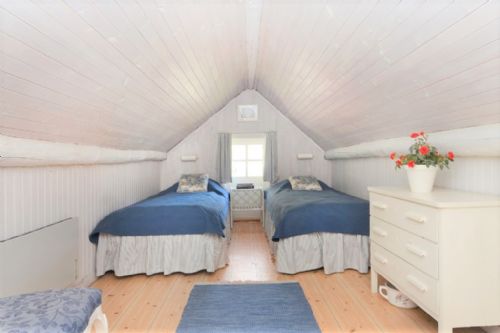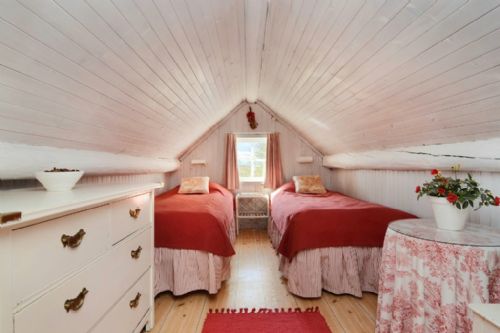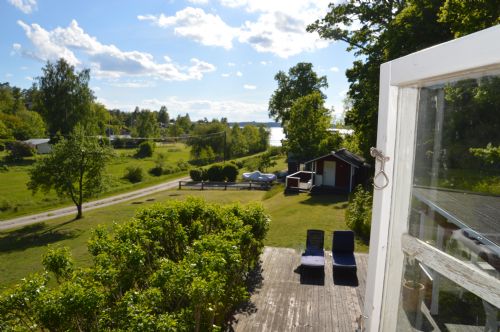 Fönstervy/ Window view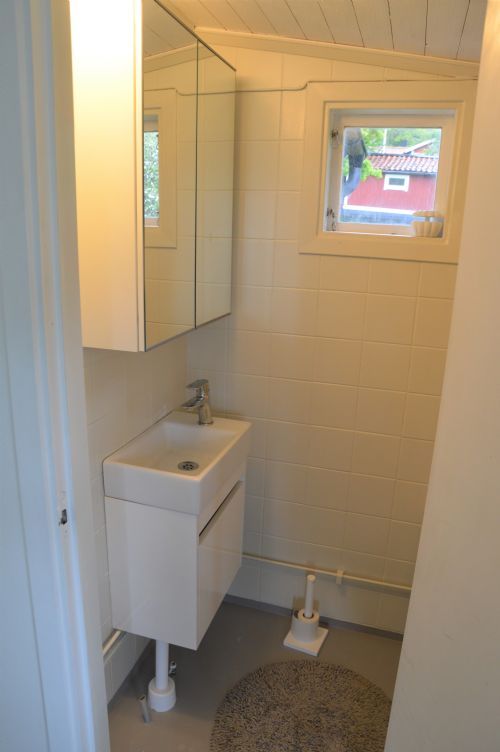 WC i torpet/ WC in the main house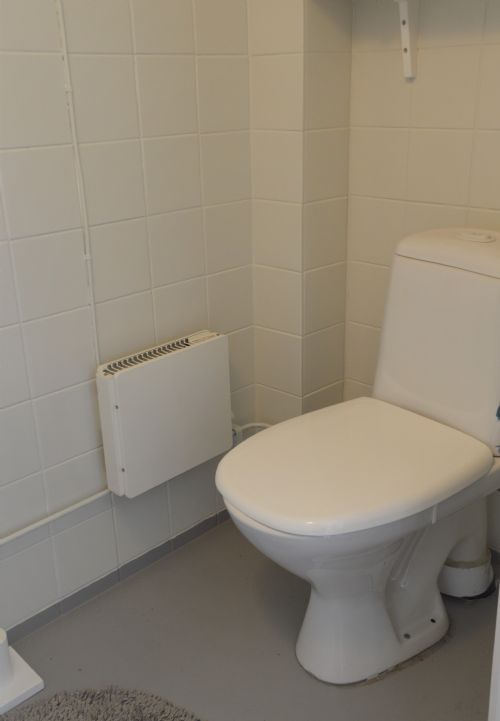 WC i torpet/ WC in the main house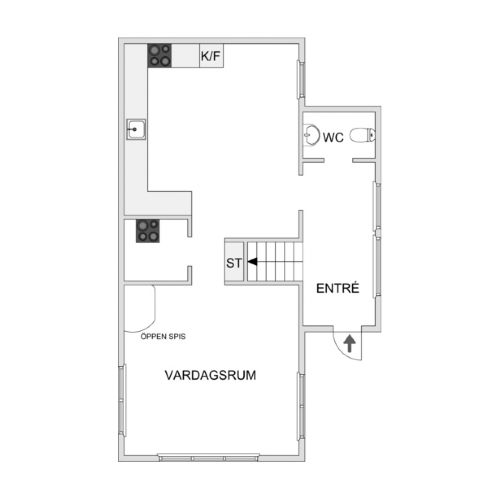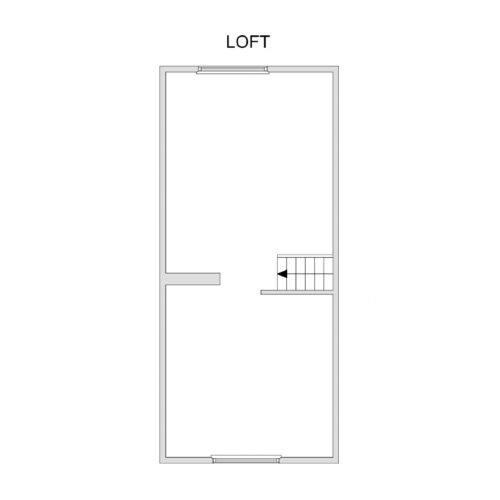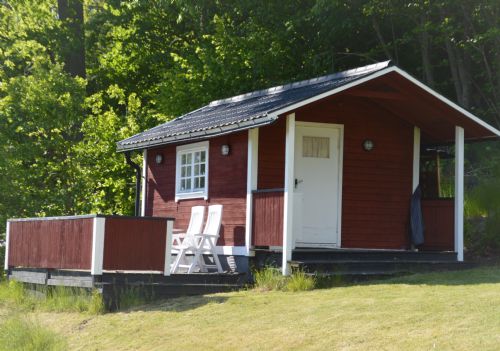 Gäststuga 1/ Guest house 1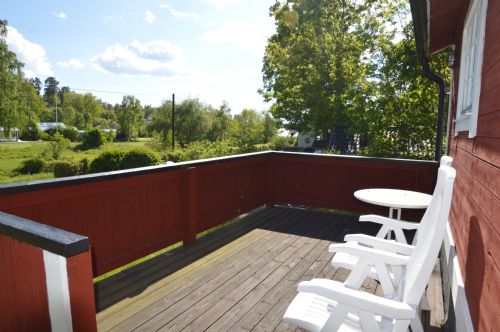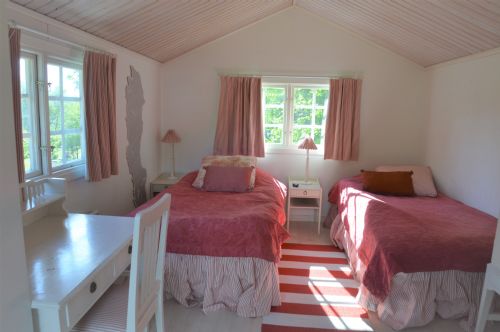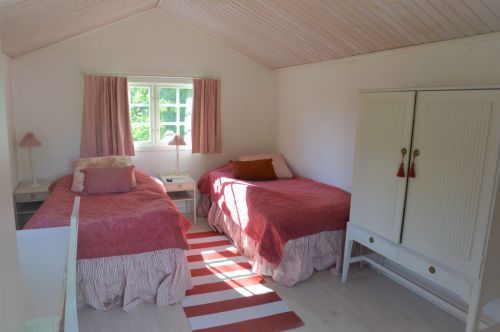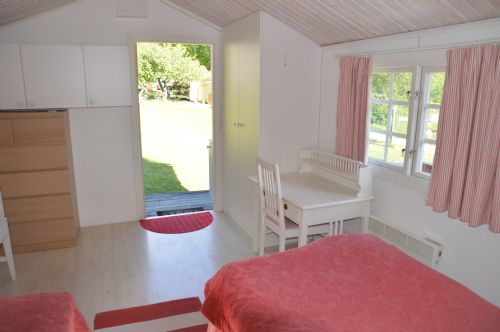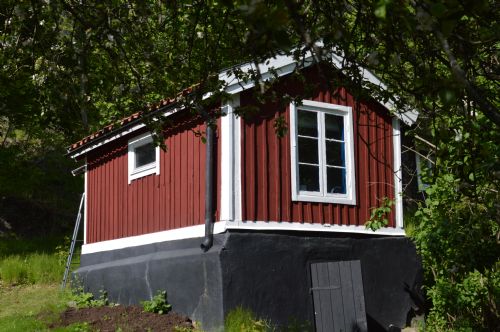 Gäststuga 2/ Guest house 2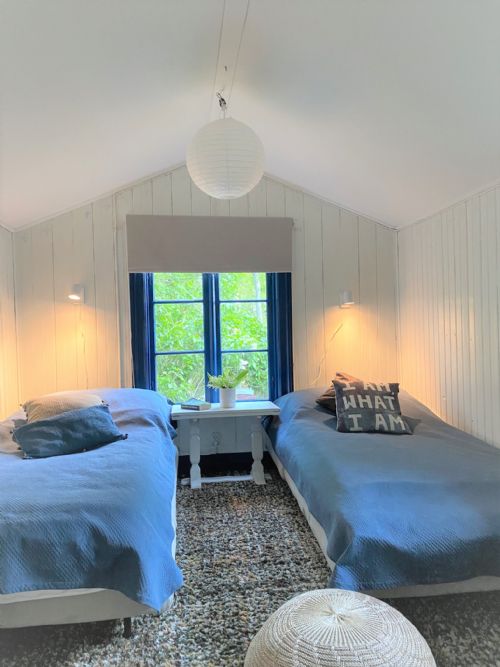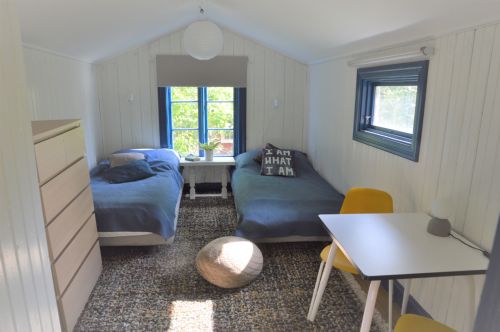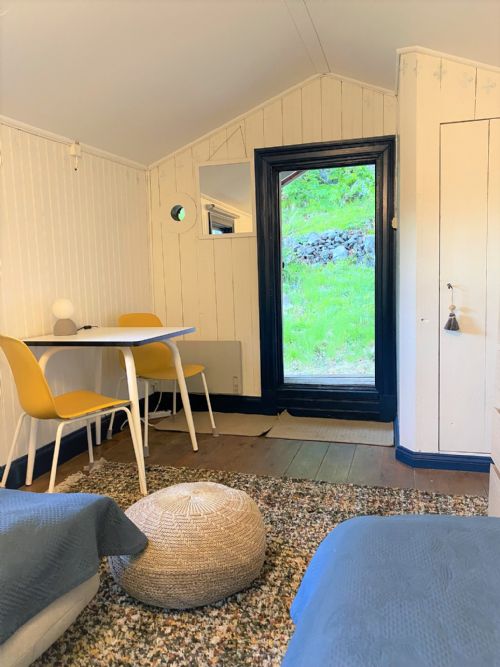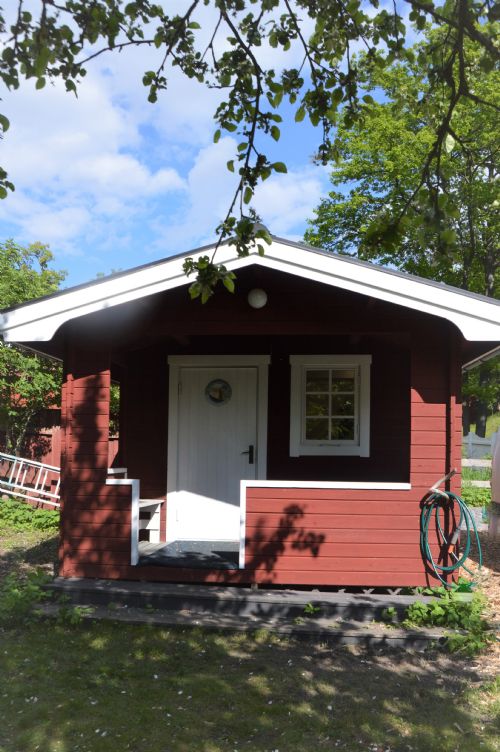 Dusch och tvättstuga/ Shower and laundry room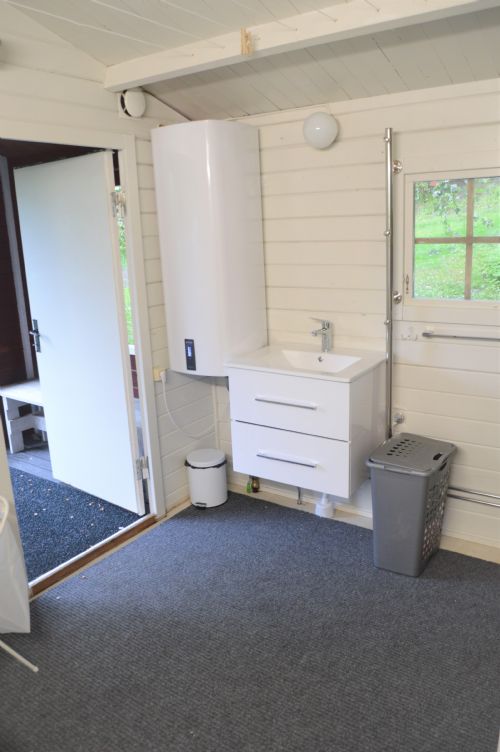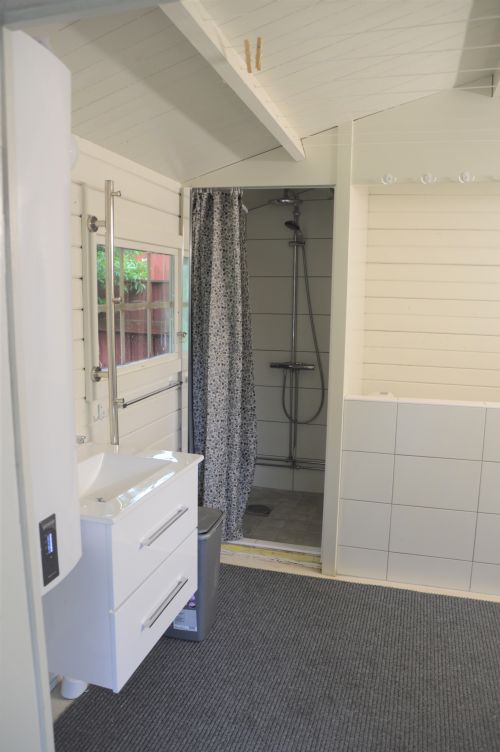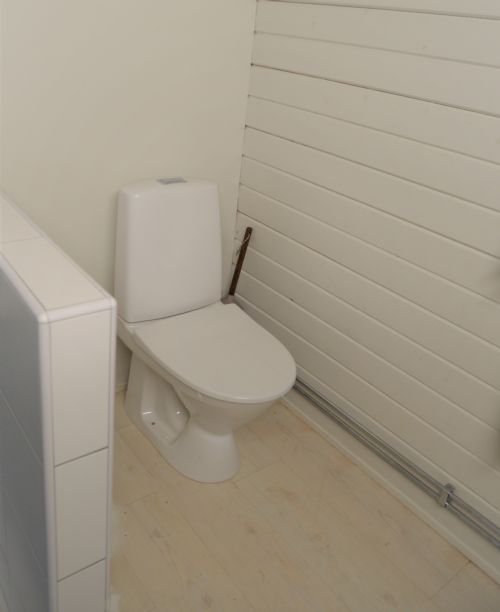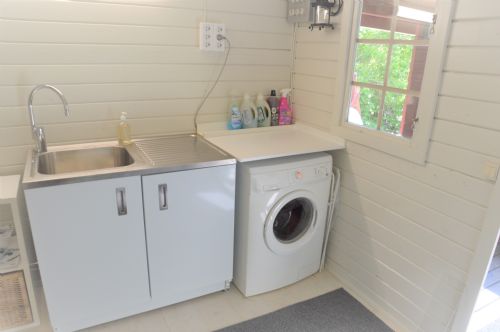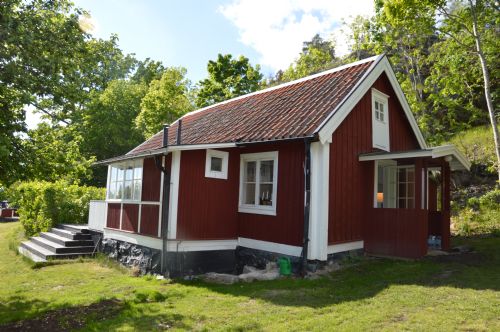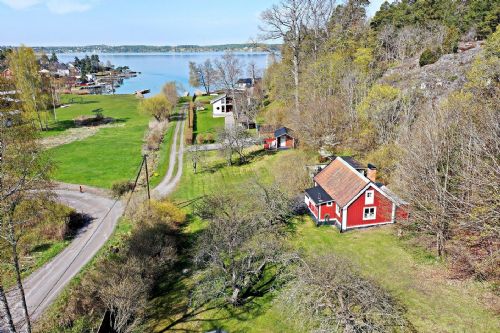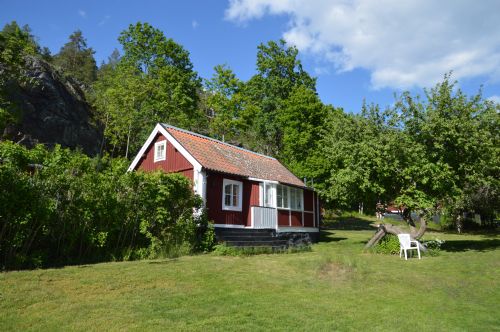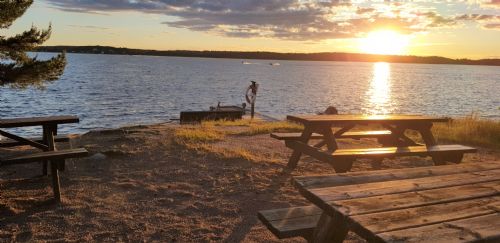 Områdets badplats/ Area beach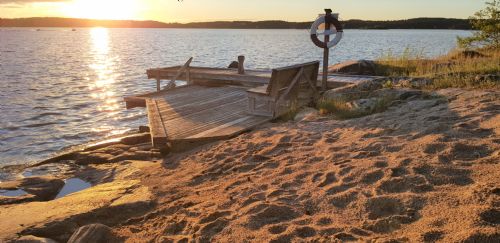 Områdets badplats/ Area beach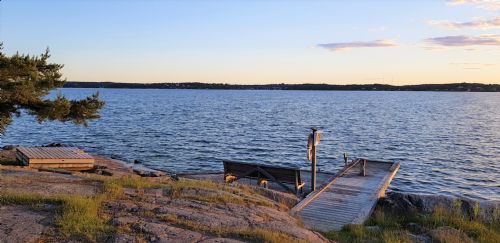 Områdets badplats/ Area beach
Images
Beatelundstorpet, Värmdö
ID2941

Very picturesque cottage from the 19th century with 2 small charming guest cottages, in a wonderful rural setting by Bagggensfjärden. Fantastic views over meadows and bays.

---
Private jetty, shared with 3 neighboring properties and can be used for swimming. The area's second communal swimming area with rocks, some sand, jetty, tables and benches is about a 5-minute (500 m) walk from the house.
Torpet, has a well-equipped and cozy kitchen with a dining area for 6-8 people. Next to the kitchen is the bright, lovely living room. WC is available at the entrance and hall. From the hall, a steeper staircase leads up to the upper floor / loft. There is a bedroom at each end of the loft with a small hall in between. The bedrooms have 2 single beds in each room and chests of drawers for clothes storage. There is a small gate upstairs by the stairs to protect the stairs for younger children.
The guest cottages are also very charming and have 2 single beds each and clothes storage.
In the middle of the yard is a small cottage with a shower, toilet and laundry room.
Large lovely plot of land with privacy-protecting lilac hedge, lawn and fruit trees.
Parking for several cars.
There are good internet subscriptions that you can use freely.
Beatelund is a very beautiful and rural part of Ingarö. Directly outside the door, there are nice forest paths and winding dirt roads for nice walks/jogging and bike rides.
Storängsudd nature reserve is within walking distance, visit this wonderful nature area!
Don't miss the nearby Artipelag art museum (600 m or 300 m if you take the shortcut) with an exciting architectural building in beautiful archipelago nature. They have large, world-class exhibitions, and a sculpture walk along beautiful paths along the sea. There is also a high-class restaurant with outdoor seating by the sea, a café and a shop.
In the main town of Gustavsbergs there is a charming harbor area with cultural experiences, a porcelain center with a museum and outlets, cafes, restaurants and shopping. Gustavsberg also has larger shopping centers and many sports facilities, e.g. several exercise tracks, swimming pool with adventure pool, relax, gym. etc.
On Ingarö and its surroundings there is a lot of fun to do and many exciting excursion destinations, including kayak rental, diving trails, hiking trails, golf course 18+18 holes, mini golf. There is also a large cultural offering with exhibitions, museums, auctions, flea markets, and nice lakeside restaurants.
Within close driving distance there are several nature reserves. The largest is Björnöreservatet with wonderful beaches, walking areas, hiking trails and kayak rentals. Next to the reserve there is a beach restaurant at Björkvik's jetty.
We also recommend the excursion destination Säby gård with farm shop, café, flea market, museum and here they also produce their own rapeseed oil. Säby Gård is a beautiful manor house with ancient origins, and next to the manor is the largest viking burial ground in the archipelago.
If you want to visit Stockholm, you can go by car, bus or why not enjoy a beautiful trip by steamboat!? Bus stop and steamboat pier within walking distance (approx. 600 m).
Distance Stockholm 30 km, approx. 30 minutes by car.
Mandatory final cleaning SEK 2,000
Own pet SEK 500 each/week after the owner's approval
Show on map
FACTS
Type of house
Holiday Cottage
Standard of building
Good homes standard
Decoration standard
high standard holiday home
Total number of rooms incl. kitchen
6
BEDROOMS
BATHROOM
KITCHEN
Kitchen
Kitchen with dining area
Cooking equipment
Well-equipped
Stove
Electric cooker and oven
EQUIPMENT
TV
Channel Supply Standard
Internet
Yes/Mobile broadband
SURROUNDINGS
Terrace
Covered terrace/porch
Landing
Private shared bridge
Site
Island with road access
Rated

4

/5 based on

4

customer reviews