---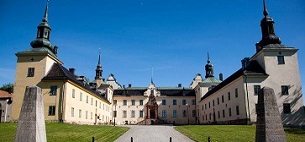 Tyresö
Tyresö is located on the mainland of the Stockholm southern archipelago, only 20 minutes by car from Stockholm. Here you can enjoy the amazingly beautiful nature reserves and the Tyresö National Park.
The castle and it's park are well worth visiting, built in a national romantic style and dating back to the 15:th century. It's the perfect place for picnics or walks, especially to the neighbouring Tyresö Church.
If you continue past the castle area, you get to the peninsula Brevik, where there are several nice small beaches. There's an outlook tower at the Telegrafberg, with a marvellous view of the archipelago.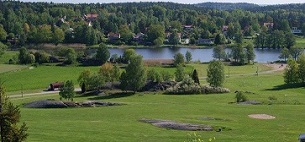 There are many things to do at Tyresö for those who take a keen interest in nature and outdoor activities: swimming, fishing, boating, walking, biking and mushroom picking. You can also visit farms, which may offer riding tours.
How to get to Tyresö from Stockholm:
By car: take the Tyresö Highway 229 (takes approx. 20 min from Stockholm)
By bus: from Stockholm, Gullmarsplan to Tyresö Centre or the Trollbäcken Centre (approx. 15 min journey): www.sl.se, Phone: +46-8-600 10 00
Waxholmsferry from Stockholm: www.waxholmsbolaget.se
Please contact Tyresö tourist information on the web for more information or phone +46-8-770 03 04. You'll find Tourist Information in the Lakejvillan by the Youth hostel and also at the Service Centre in the municipality house at the Tyresö Centre.