---
Welcome in Värmdö!
Värmdö is situated in the middle of Stockholm Archipelago. The village Gustavsberg is just a short car ride away from Stockholm by road 222. There are plenty of buses leaving frequently from Stockholm, Slussen. You can also choose to take a more scenic route by boat. Värmdö is a big community, consisting of many large and small islands reaching as far as the outer archipelago.
Värmdö offers unique nature, cultural history, boating life, and exceptional places for excursions. During the summer, you will find an array of different activities and adventures that will keep you active during your holiday. Still, many choose to come here to relax and enjoy the beauty and calmness in the archipelago.
Not only are there many different trails for hiking and biking on Värmdö, but you can also go fishing, canoeing, sailing, golfing, horseback riding and go island hopping by boat - "boat hiking" - just to mention a few
things that Värmdö offers.
If you like to go shopping, Värmdö offers a wide variety of shops where you can find everything from the latest fashion to rare antiques. In Gustavsberg, you can take a stroll along the old harbor to buy famous Gustavsberg porcelain, find bargains at the crystal outlets, attend auctions, or simply enjoy the view.
There are also many different restaurants, cafés and take-out places to choose from. Some restaurants are only open during the summer but offer an exclusive setting by the water and delicacies from Swedish cuisine. Dining in Värmdö has something that will fit everyone's tastes. For those who wish to enjoy the nightlife in Värmdö, there are performances by live bands, dancing and discos. In addition to all of this, there are many other activities on the many islands such as plays, concerts, etc. For more information: https://visitvarmdo.com/
NOTE: Due to the current situation with Covid-19 some stores, restaurants, and activities might
have changed their opening hours. Remember to call and ask before you make a decision to go
anywhere.
Excursions
Below we have compiled some suggestions on excursions with links and contact information
for those
who want to know more (click on the blue headlines). This list is far from complete, there are many operators in Värmdö and we will gradually expand this presentation. Please contact us and make suggestions if you are missing something!
Värmdö Kyrka is located beautiful rural in the northeastern part of Värmdö. The church is a stone church from the 1300s. The Stockholm archipelago is the only medieval church and is also called "the archipelago's Cathedral." The church contains several medieval treasures in wood and the church is rich in grave memories from the 1600's. The organ from the 1800's is unique and of very high class.
Siggesta gård

This remodeled farm is a popular place to go for the whole family. The old farmhouse has been transformed into a picturesque restaurant with a nearby café and boutique. Today, the old barn is a place to come and enjoy the countryside, visit the restaurant or the café and do some fun activities. Sometimes you can even come and bid at auctions hosted by Siggesta. You can also play put-put golf, fotboll golf, do the adventure trail or go horseback riding at Siggesta. At the end of the summer, you can also pick the locally grown corn. Please visit http://www.siggestagard.se/ for more information.
The famous Gustavsberg porcelain factory has been in the Gustavsberg harbor for almost a century. Here you can stroll down old streets and feel the wings of history all very close to the modern shopping center.
In Gustavsberg you can also visit the porcelain museum, factory outlets, gift stores, design stores
and restaurants. Please visit https://www.stockholmarchipelago.se/sv/173230/Gustavsbergs-Hamn/
for more information.
Björn Jakobson, founder of the famous company Baby Bjorn, had the idea to create a beautiful
building for arts and cultural experiences in the beautiful nature of Stockholm archipelago. On
the exquisitely beautiful Hålludden at Baggensfjärden is Artipelag.
The name Artipelag is an amalgamation of Art (Art), Activities (activities) and Archipelago
(archipelago). An excursion on a high international level - with cross-border art exhibitions,
inspiring activities and good food. At just over 10,000 sq. fit a large art gallery and a shop with
custom design products. There are activity spaces for children and youth, conference rooms of
various sizes and two restaurants - both with outdoor seating and magnificent sea views.
Smakriket Säby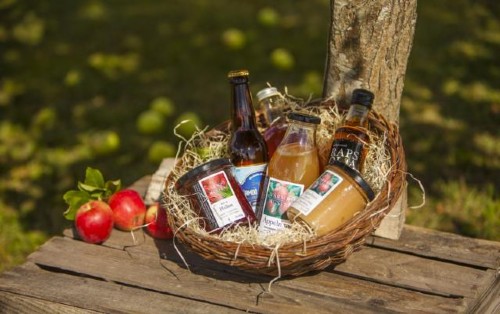 Säby Gård is one of Ingarös popular destinations. There are Värmdö Musteri, Värmdö Distillery, Värmdö Brewery, Säby Farm with potatoes and rapeseed oil production working together. In the farm shop you can buy some of the products and have a coffee. In the barn you will find KuriÅsa flea market/antiques, where you can find bargains exciting gadgets. Säby Säteri is a beautiful mansion with a long history with restaurant, accomodation and meeting rooms. Just a few hundred meters from the manor lies the archipelago's largest Iron Age burial ground.
This is the one of the biggest marina in northern Europe with room for 1,300 sailing and motor
boats. Maritime life can be experienced in many different ways. One way is to walk along the
docks and witness all the commotion or to have a nice ocean view meal at the marina's restaurant.
There is also a kiosk with homemade ice-cream, some boutique, a grocery store and boat rental
service; www.rtc.se
Stavsnäs by
In Stavsnäs you can walk around the historical homes and enjoy the fresh air from the ocean. Great
homemade pastries, lunch and dinner can be found at the local bakery/ restaurant. If you would like
to know more about the archipelago from a historic perspective, please visit the museum
ph.+46 (0)8 571 502 14.
Strömma Kanal
A wonderful place to watch boaters and have a delicious bite to eat and drink. The restaurant in
Strömma is situated right on the canal and some people choose just to go here for a beer and bring
their fishing rod to catch some fish before dinner.
Sandhamn
One of the most well-known islands of the Stockholm archipelago - lots of happenings and wonderful beaches. Many of the buildings from the beginning of last century still exist and walking down the narrow roads is like taking a stroll through history. It takes one hour by regular boat to reach Sandhamn from Stavsnäs harbour.
Möja is one of the most popular islands in the archipelago. Not much has changed in this old fishing
village throughout the years. Many small picturesque villages create a unique atmosphere.
Here you
will find grocery store, restaurants and cafés, bike rental and kayak rental service. In Berg, you can visit
the homestead museum, buy local arts and crafts or climb the "Vårdkasberget", which offers a fantastic
view. It takes an hour to reach the island by boat from Sollenkroka.
It only takes 10 minutes to reach Runmarö by boat from Stavsnäs. Near the harbor Styrsvik there is a
grocery store. At Runmarö you can rent bikes, kayaks or just go for a beautiful walk. Here you can buy
locally grown produce at Solberga gård or take a break at the coffee house and enjoy homemade pastries.
Located in the middle of the archipelago with nice places to walk, a local store, a coffee place, guest
harbor and a restaurant.
Much of how life used to look like before modern times is still very well preserved at Gällnö. There is a local
store and beautiful cultural landscapes.
This is one of the biggest islands in the middle of the archipelago. It offers historical buildings, forests, farming,
a museum and a hill with a view.
Lådna/Hjälmö
Historical buildings, farming industry and beautiful places to walk.
This beautiful nature reserve is located in Baggensfjärden by the sea and is famous for its unique fauna.
At the far end of Ingarö, by Nämndöfjärden, you will find this nature reserve filled with natural beauty, sandy
beaches, and places to go fishing and hiking.
Activities
Sailing
Sailing School
Stockholms Jolleskola (dhingy-school) Would you want to learn how to sail this summer? If you are 8 or older and able to swim 200 meters at the least you can participate in sailing-school in Värmdö. It is fully possible to learn how to sail during a couple of weeks.
Värmdö Jolle Seglare offers sailingcamps for children and youth.
Vind & Vatten provides personalized sailing lessons and sailing experiences.

Go for a day cruise in the Stockholm Archipelago . Stockholm Adventures, Good Sailing and
Out Sailing Adventure offers great experiences in the archipelago.

Boat with private fishing guide
Catch & Relax offers activities in the Stockholm archipelago with a fishing guide. To learn more about
fishing with a fishing guide make fishing more fun and exciting.
Sandhamnsguiderna give you unique experiences in the outer archipelago. Öppet Hav arranges adventure
in the Stockholm archipelago year round. and 30 000 Öar offer attractive experiences.
Canoeing / Kayaking

Horisont Kajak Stockholm's finest paddling water? Rent a kayak or go on instructor-led trips.
Kajakeriet at Björnöreservatet rents out kayaks and a canoe and organizes excursions.
Rent a motor- or sailing boat
Nautilus in Gustavsberg has motor- and sailing boots as well as jetskis.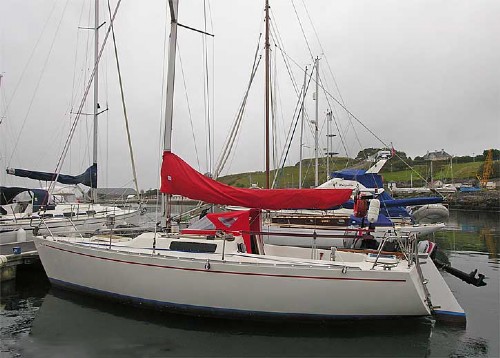 Sjötransporter. Has motor boats and RIB-boats.
Thomas Ehrnström, Vindö has a few boats for rent. See more here: ID0375
Sailmarine Saltsjö-Duvnas, Nacka. Only sailing boats.
Sailon Event Karslunds Marina Österhaninge
Båtuthyrning Dalarö
Dyvik Marina Åkersberga
Horsebackriding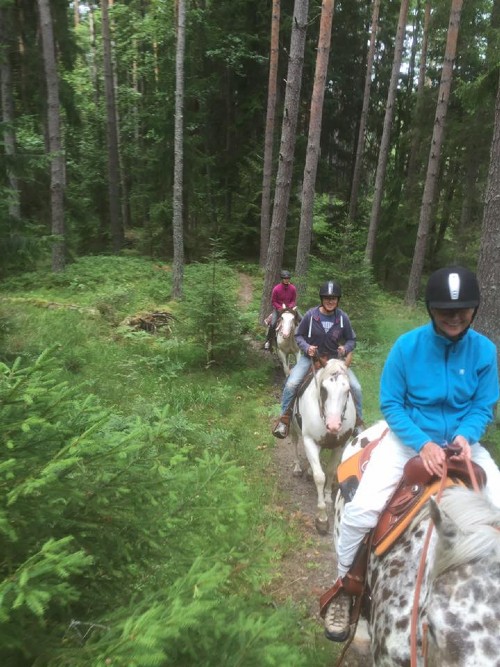 Dalängsgården, Fagerdala, offers trail riding on Icelandic horses. Small groups tailored to your prior knowledge. Trained instructor. You can also book riding for children and private lessons in the paddock. Book in advance on Phone + 46 (0)72- 244 37 07 Maria
Stall Siggesta organizes riding for children every weekend and riding camps during summer, phone +46 (0)8-570 243 50
,
Nysveds Gård organizes riding for children in the summer. Here you can also book a visit to the farm and are allowed to pat the farm animals such as rabbits, sheep, goats, donkey, cows and horses. Contact Åsa Lindqvist phone + 46 (0)70-721 86 48 to book an appointment.
Ponnystall Stockholm offers riding for children on Sundays har between 14-16 (obs! No riding between 20 of June to 20 oa August) and many riding camps for small and older children.
At the portal Vision Häst Värmdö you will find more about horseactivities.
Adventure miniature golf
At Siggesta Gård country estate you will find a very exciting miniature golf course! A designed course with All around Värmdö as theme. A guaranteed success for all ages! Open every day all summer.
You will find this too at Siggesta Gård country estate. Real fun for all ages. Experienced football player or
beginner, every one have the chance to win
Miniature golf
Other courses are to be found on Ingarö at the beach and camping ground of Södersved,
http://ingarohavscamping.se/ and on Djurö by Vita Grindarna beach and camping.
(close to the centre of Djurö).
Golf
Värmdö has various well-known golf courses in the beautiful nature of the archipelago. For more
information about green fee prices and possible requirements regarding handicap etc. check respective
websites/phone numbers. Don't forget to book in good time!
Fågelbro Golf & Country Club 18 hole course + 9 hole short course, phone +46 (0)8-571 418 00
Wermdö Golf & Country Club 18 hole wood and park course close to the water, phone +46 (0)8-574 607 10
Norråva Golfgård 18 hole court. Pay and Play, Everybody is welcome! No requirements for membership or
green card. Ph. +46 (0)8-570 249 92
,
Ingarö Golfklubb 2x18 hole wood and field court, ph. +46 (0)8-546 50 200
.
Nacka Golfklubb 18 hole court in the vicinity of Gustavsberg ph. +46 (0)8-570 360 27
.
Indoor swimming
In Gustavsberg you will find an indoor bath house with all facilities including adventure area, relax area, café and gym. Open every day! Ph +46 (0)8-570 470 50 www.gustavsbergsbadet.se/
At Djurönäset (situated next to the Djurö bridge) there is also a nice indoor bath with 25 metres swimming pool, and sauna. It is open during summer, but you need to check opening hours before you go there because they are not open every day. Please call reception at ph. +46 (0)8-571 490 00
Värmdö offers various open-air activities areas, jogging tracks and hiking trails. Folders for your rental house
area are available in the house map. Some are presented below:
In the beautiful Björnö nature reservation by Ingaröfjärden on the southern tip of Ingarö there are fine marked areas for walking.
Take a stroll around Farstalandet and experience a part of the history and beautiful nature of Värmdö. Distance is 16 km, but it can easily be divided into shorter stages. Starts below Gustavsberg harbour.
Gottholmsrundan and Tjustviksrundan are two pleasant walks in Farstalandet, 2,4 km or 5 km long. The starting spot is below Gustavsbergs harbour.
Ösbyrundan is a culture and nature track 4,5 km around the Ösby lake close to Gustavsberg.
Kvarnsjön runt och Knuts mosse is 3,5 +3,5 km and starts at lake Kvarnsjön Gustavsberg.
Stavsnäs offers a 5,6 km long nature and culture trek in lovely village surroundings. For children there is also a fairytale walk starting in Stavsnäs village.
Värmdöleden extends 25 km from Strömmen in Ormingelandet to Saltarö in Värmdölandet.
Jogging track 2,5 km, 5 km, 6.5 km and 7.5 km are at Hemmesta IP, and at Ekedalskolan Gustavsberg.
Cycling
Cykle or walk through Farstalandet and experience a part of the history and beautiful nature of Värmdö.
In total the distance is 16 km, but it can easily be divided into shorter stages. S
tart at Gustavsberg harbour.
It is also possible to rent a bike on several islands.
Möja: Bjurmans at Ramsmora ph. + 46 (0) 8-571 648 74; The Guest House at Långvik ph.+ 46 (0) 8-571 641 [email protected]; Pärlan at Berg ph. + 46 (0) 8-571 641 85
Nämndö: Guns Livs, Solvik ph. +46 (0)8-571 560 17
Runmarö: Village shop at Styrsvik ph. +46 (0)8-571 52
700 [email protected]
Svartsö: Bike and picnic basket at Svartsö village shop, Ahlsviks pier ph +46 (0)8 542 473 25
Fishing
Fishing with fishing implements (angling, spinner, fly, and jig
with 10 hooks at the most) is in the archipelago of Stockholm free of charge, with the exception of trolling etc, witch requires a fishinglicense.
The put-and-take-fish: Who doesn't want a jumping and struggling trout on the hook? In Mellansjön and Kvarnsjön by Malma on Värmdö they have planted salmon trout ready to catch. It is permitted to fish with fly, spinner and angling in Mellansjön. In Kvarnsjön only fly-fishing is permitted. There are boats to rent at Mellansjön and Kvarnsjön. You hire the boats at OKQ8 in
Gustavsberg, ph. +46 (0)8-570 313 00
. Of course they have fishing licences.
Catch & Relax offers activities in the Stockholm archipelago with a fishing guide. To learn more about
fishing with a fishing guide make fishing more fun and exciting. Contact for info and to book your adventure.
Ph. +46 (0)8-544913 20
, Mob. +46 (0)70-556 09 52
, E-mail: [email protected]
Sandhamnsguiderna also offers guided fishing trips. With good local knowledge, they take you directly to the
hot spots. For questions Sandhamnsguiderna: Ph.+46 (0)8-640 80 40, Mob. +46 (0)70-347 43 09
,
Email: [email protected]
Auctions, antique markets and flea markets
During the summer there is full activity with auctions and markets around in Värmdö. There are also many well-assorted and nice antique markets and second hand stores. Siggesta Gård arranges very popular boot sales (flea markets) on Sundays. Säby Gård Ingarö has an antique and curiosa flea market. For more updated information about actions and markets we refer to tourist information site http://www.visitvarmdo.se/ or local newspapers which is given out for free at most food stores and shoppingmalls. Also look at Loppisguiden.
Adventure play
Lek & Bus Stockholm, here you will find a playground with an atmosphere that is not available elsewhere. An incredible play center with its very own design. Large animals and dinosaurs in an almost magical way. Their activities are suitable for children between (1-13 years). Located at Nacka Strand. For more information: Ph: +46 (0) 8-716 07 00
; http://www.lekobusstockholm.se/nacka/index.php/startsida
Rent a car
At Lindgrens bil, Värmdö marknad you can rent a car per day or for a week. Car safety seats for children are available. Ph +46 (0) 8-574 609 90
You can also rent a car at petrol station in Gustavsberg at OK/Q8 Gustavsberg ph. +46 (0)8-570 313 00: http://www.okq8.se/privat/pastationen/hyrbilar