ID 2688 Lillsved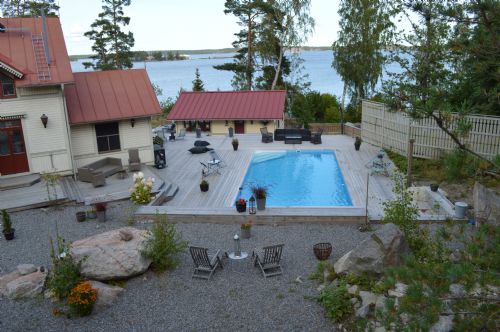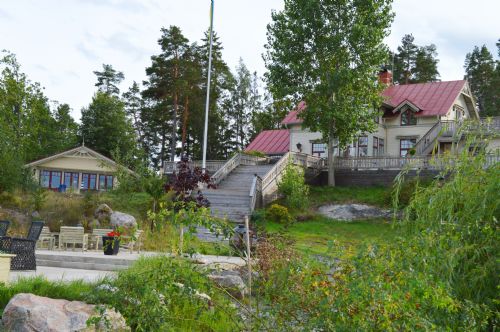 Gästhus och huvudbyggnad/ Guest house and main house
Privat strand och brygga/ Private beach and jetty
Privat strand och brygga/ Private beach and jetty
Spa pool/ whirl pool
Gästhuset i bakgrunden/ The guest house 1 behind the terrace
Huvudhuset entréplan/ Main house entrence floor
Huvudhuset entréplan/ Main house entrence floor
Huvudhuset entréplan/ Main house entrence floor
Huvudhuset entréplan/ Main house entrence floor
Huvudhuset entréplan/ Main house entrence floor
Entréplan sovrum 1/ Bed room 1 entrence floor
Entréplan sovrum 1/ Bed room 1 entrence floor
Entréplan sovrum 1/ Bed room 1 entrence floor
Entréplan sovrum 1/ Bed room 1 entrence floor
Vy från master bed room/ View from master bed room
Entréplan sovrum 2/ Bed room 2 entrence floor
Trappa till övervåningen/ Stairs to the upper floor
Trappa till övervåningen/ Stairs to the upper floor
Huvudhuset övervåning/ Main house upper floor
Huvudhuset övervåning/ Main house upper floor
Huvudhuset övervåning/ Main house upper floor
Huvudhuset övervåning/ Main house upper floor
Huvudhuset övervåning/ Main house upper floor
Huvudhuset övervåning/ Main house upper floor
Huvudhuset övervåning/ Main house upper floor
Huvudhuset övervåning/ Main house upper floor
Balkong övervåning/ Balcony upper floor
Huvudhuset övervåning/ Main house upper floor
Huvudhuset övervåning/ Main house upper floor
Huvudhuset övervåning/ Main house upper floor
Huvudhuset övervåning/ Main house upper floor
Huvudhuset övervåning/ Main house upper floor
Gäststuga/ Guest house
Gäststuga/ Guest house
Gäststuga/ Guest house
Gäststuga/ Guest house
Gäststuga/ Guest house
Gäststuga/ Guest house
Gäststuga/ Guest house
Gästhus 1/ Guest house 1
Gästhus 1/ Guest house 1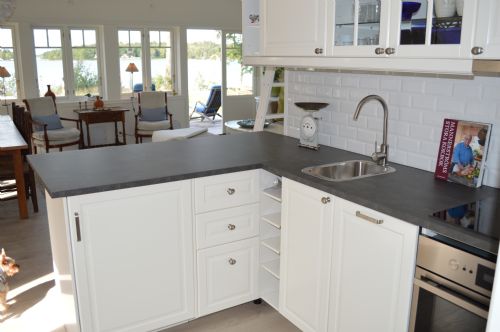 Gäststuga/ Guest house
Gästhus / Guest house
Gästhus / Guest house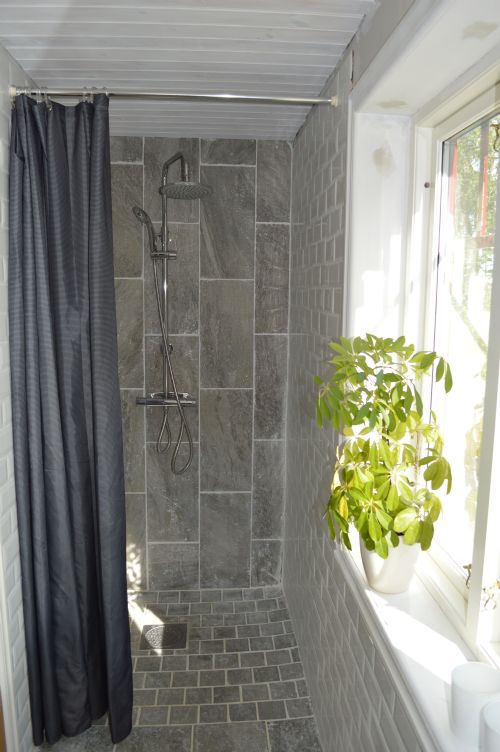 Gästhus / Guest house
Gästhus / Guest house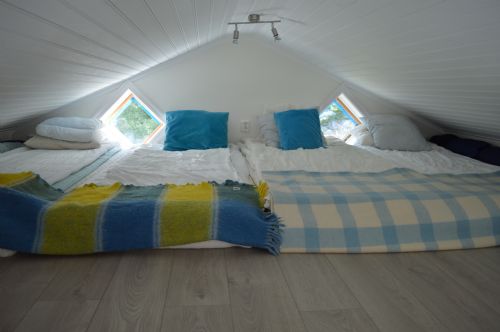 Gästhus / Guest house
Gästhus altan/ Guest house terrace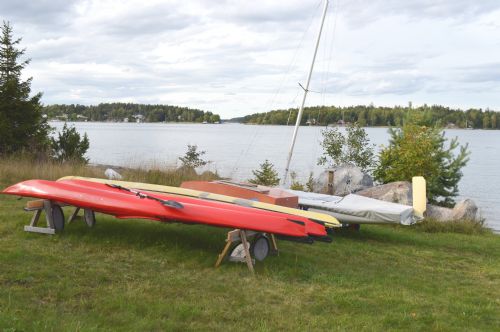 Bubbelpool/ Whirl pool hot spa
Images
Lillsved,Värmdö
ID2688

Top notch merchants' style home in a unique and secluded location, this sea side plot stretches over several hectares in the north of Värmdö. No expenses were spared when this house was decorated and the results speak for themselves.

---
Stylish and classy, this house offers its guests a jacuzzi hot spa, swimming pool and a private dock on the beach. There are nine beds in the main house. Furthermore a guest house with an additional of two beds plus 2-4 mattresses on the loft can be used as a compliment to the big house during high and middle season. In total 11 beds!
The location is amazingly quiet and serene, by the strait "Lindalssundet". From Stockholm, it takes about 45 minutes by car to reach the location and Waxholm the capital of the archipelago is easy to get to by boat from the house. Other popular archipelago islands such as Grinda and Sandhamn are also easily accessible by boat from Lillsved.
The houses are of absolute top quality and feature classic and tasteful design, as well as some outstanding design items. The main house is made up of a kitchen, four bedrooms and two bathrooms. All rooms provide staying guests with spectacular ocean views. Outside you will find furnished dining areas, a large BBQ and lounge areas perfect to enjoy the stunning sunset from. The large deck, the balcony and the beach deck all enjoy all-day sun.
The ground floor has a spacious and airy open plan design with beautiful common rooms, kitchen and dining area as well as a common room with a dining area. The master bedroom and a bedroom with a single bed is located on the ground floor as well as the large bathroom with a jacuzzi, shower, toilet and washer and dryer.
Upstairs there is a living room and a bedroom with 1 doubble bed and a second bedroom with 1 double bed and 2 single beds (tot 4 b.) This floor also has a bathroom with shower and WC.
Guesthouse; 2 beds (bedroom with double bed + sleeping loft with 2-4 mattrasses) Shower and toilet. Fully equiped kitchen.
Directly outside the house there are gorgeous, large forest and leisure areas filled with delicious berries and mushrooms. Sjöstugan café and restaurant is located a five-minute walk away. Lillsved offers its visitors kayak rental, bike rental, tennis as well as several excellent walking and running trails. There is a bus stop and a dock where the public archipelago boats land. Värmdö has many enjoyable sightseeing adventures and activities as well as a good selection of restaurants. Waxholm, which is a picturesque and sweet little summer town, is perfect for lazy strolls and some boutique shopping is accessible by boat. Why not pop into one of its cafés, restaurants or ice creams bars while you are here?
Distance to Stockholm is 40 kilometres, approximately 45 minutes by car
Mandatory final cleaning SEK 3.500 SEK for the main house and the guesthouse
Mandatory deposit for the house to be paid prior to arrival SEK 10.000
It is sometimes possible to book short-week during spring and autumn. Both houses SEK28.800 for 3 nights
At request:
Bedlinen and towels 150 SEK/person
10 bikes and 3 children bikes 350 SEK each per week
3 Canoe 1000 SEK each/week. Deposit 1000 SEK.
1 small dinghies 1000 SEK/week. Deposit 1000 SEK.
Sailboat model 470, 2000 SEK/ week, deposit 1000 SEK. Advanced, only for experienced sailor.
Sailboat model H-båt 5700 SEK/week. Deposit 5000 SEK. Advanced, only for experienced sailor.
One small motorboat with a 15-horse power engine, 3000 SEK/ week and deposit 3000 SEK.
Boats can only be rented by experienced guests.
RIB-boat chartering upon request.
Show on map
48.000 kr
FACTS
Total number of rooms incl. kitchen
10
BEDROOMS
BATHROOM
KITCHEN
Kitchen
Kitchen with dining area
Cooking equipment
Well-equipped
Stove
Electric cooker and oven
EQUIPMENT
Fireplace
Fireplace + Fireplace
Drying cupboard or Tumble-dryer
Yes
TV
Channel Supply Standard
SURROUNDINGS
Dist to regular boat
500 m
Click on planned week
| | | | | | |
| --- | --- | --- | --- | --- | --- |
| | MAY 2021 | JUNE 2021 | JULY 2021 | AUGUST 2021 | |
Rated

4.94

/5 based on

4

customer reviews