---
Ljusterö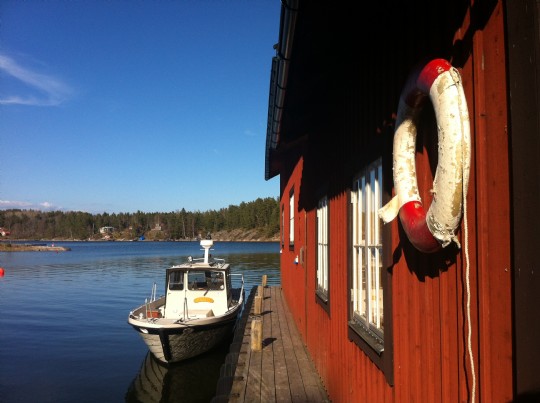 Ljusterö is located in the middle of the Stockholm archipelago, overlooking the Saxaren Bay. The history of the island mainly concerns the main occupations: farming, hunting and fishing, of which fishing was the most important to begin with as the abundance of fish gave a good return. Fishing is still an important part of the lives of the island inhabitants, as well as a nice perk for visiting tourists.
The natural environment and the closeness to the sea have made Ljusterö very popular both for permanent residents as well as summer guests. It's very convenient to travel to or from the island as Stockholm and Arlanda can be reached in about an hour by car. The free car ferry runs regularly and often, so it's very easy to get to the mainland and continue from there.
With access to many kinds of activities, like golf, tennis and other sports as well as boating and bathing, you can spend your holidays in the vicinity. You can also rent bikes, walk, bathe off the cliffs, pack a picnic basket and just enjoy the fabulous sea view.
Ljusterö has also got some historical attractions and several nature reserves, so there are plenty of outings for the active visitors.
On the island you will find services as follows: post office, grocery store, restaurants (some by the water) and Medical Centre (limited, no hospital).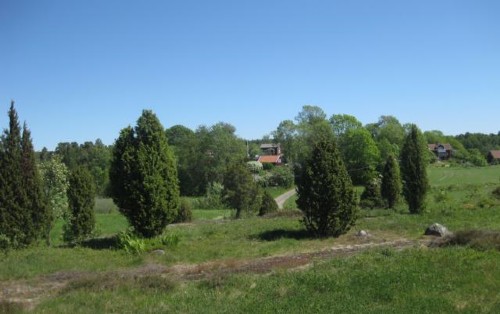 At the island village square "Ljusterötorget", you'll find the Tourist Information Office, phone no. +46-8 - 542 424 01, where you can make reservations for activities in the vicinity. Here you can find information, maps and brochures about Ljusterö, Österåker and Roslagen.
Please have a look at the site Ljusteröportalen.
How to get to Ljusterö:
By car from Stockholm, takes approx. 1 h. also 1 h from Arlanda if you come by car.
If you wish to bring the car to Ljusterö on the car ferry, this ride is free of charge, takes approx. 5 minutes and there are frequent departures during the day. www.vagverket.se, have a look at the page "Färja", Ljusteröleden.
By bus www.sl.se
You can also go by passenger ferry with Waxholmsbolaget from Stockholm (just outside Grand Hotel) www.waxholmsbolaget.se